Liquidity Pool Costed Me $2,000?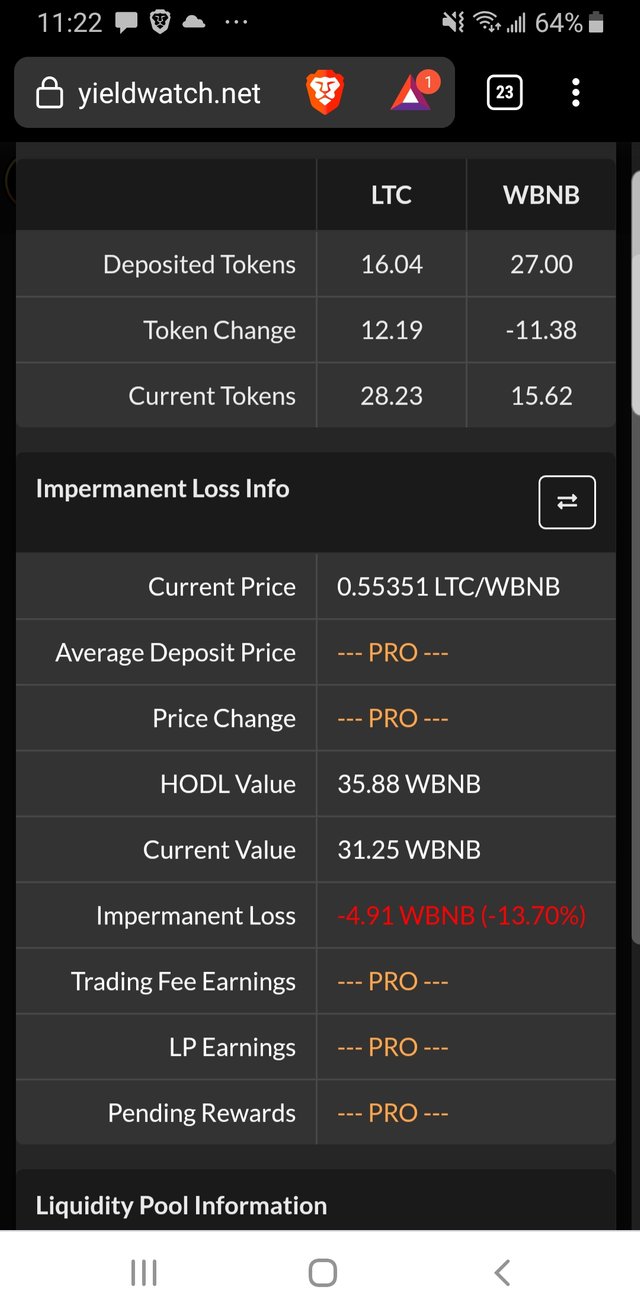 This was one of the first liquidity pools I got on when I first got on the Binance Smart Chain.
I have just continued to ride it out but as BNB prices have soared and LTC prices have stayed somewhat stagnant this pool has sort of costed me more and more overtime.
I could have got out when it was at an impermanent loss of 2 BNB but I didn't.
It probably makes sense to get out of it to be honest and just add the BNB to a Venus Contract on AutoFarm.
Have you guys been kicked in the Teeth by any of the Liquidity Pools?