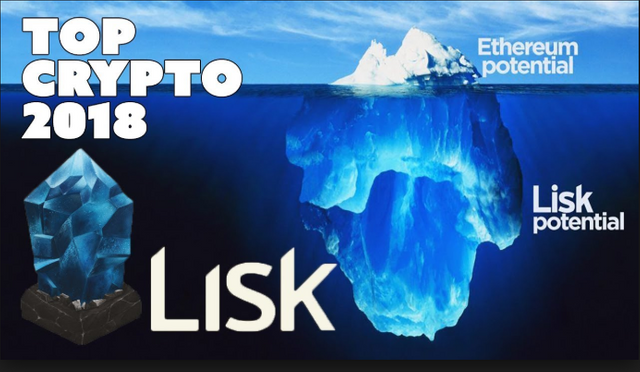 A brief on Lisk.
Lisk's Sidechain Development Kit makes it easy for you to build your own blockchain. There are free tools for everyone, open source and written in JavaScript. Discover your potential with sidechains.
Lisk Core 1.0.0 migration on Mainnet on Wed, Aug 29, no sooner than 11:00 AM CEST (at block height 6,901,027)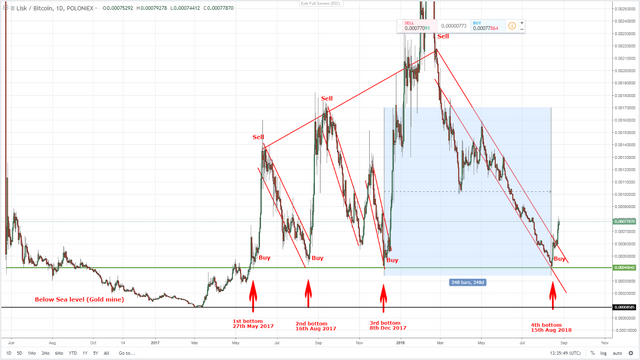 LISK was trading at $36.98 on 7th of Jan 2017. currently trading below $6. From the chart above LSK is about to start another cycle of bull run. from history, LSK has been know to spike very high in price. This may be an avenue for a quick RIO.
I decide to give it a shot and perhaps grab some goodies before the next decline. Got in at $5.30.
Your Comments, suggestion and questions are highly welcomed
If this blog post has entertained or helped you to profit,
Please UPVOTE, FOLLOW, RESTEEM and/or consider giving some donations:
BTS Wallet - trizle1
BTC Wallet - 1AxEcPUi6nNQDaaT8CKTohmBKeYFhUJyFE
ETH Wallet - 0xDFf7E134291E1C82F98E3976be47BC3484F595B9
LTC Wallet - LbpwNMUYPj2uPMXh6RiDwvzap7UBtQGiAS