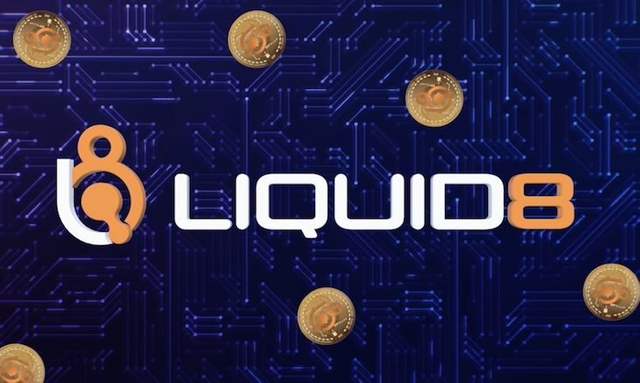 Liquid8 is a blockchain-based peer-to-peer multi-functional platform that aims to revolutionize the digital economy, by bridging the gap between real-world assets and the emerging digital economy.
Liquid8 will introduce a peer-to-peer digital services platform, where owners of real-world assets: traditional assets and alternative assets, are able to "tokenize" their asset, allowing the asset to be represented by digital tokens within the blockchain ecosystem.
Tokenized assets can then be exchanged and loaned between platform users within Liquid8's Multi-Asset Wallet, making obtaining financial services and managing tokenized assets and crypto assets simple and convinient.
The Liquid8 platform will revolve around the use of smart contracts. This ensures that assets transacted within the platform can be accurately accounted for, without the need of intermediaries.
The connection between the Blockchain's digital economy and assets such as real estate, vehicles or anything else that is already commercialized in the real world is an interesting element that would help people to have a simpler sales or marketing process. as it is traditionally applied.
The developers of Liquid8 also announce that their platform will be able to do all these operations in a totally secure way since the security of the Blockchain, its level of encryption and the intelligent contracts allow that only the operations that are duly authorized can be carried out.
As mentioned above, the tokenization processes of the assets that exist in real life will be done on the platform. The token that is generated is called a SAT token, because of its meaning in English "Smart Asset Token".
According to the terms of use of the SAT tokens that are specified in the White Paper of the project, these tokens can not be changed in conventional virtual Exchanges and will have the purpose of representing the existence, property and value of the real asset tokenized . Also, depending on the agreed conditions, you can view the history, potential gain and other specifications of the property.
All this token information will be stored in the Blockchain network to promote transparency and security that the data once stored on the platform is incorruptible.
Now, what can people do with these tokenized assets? Well, Liquid8 offers what is called "Liquid8 P2P Social Exchange". In this Exchange, SmartContracts are used to connect two parties that wish to exchange assets tokenized by fiat money or cryptocurrencies without the need for intermediaries.
In the event there is some type of dispute or controversy in the transaction, Liquid8 will act as arbitrator to determine which party is right. In the middle of this process the assets are blocked so that they are released only when Liquid8 has a verdict.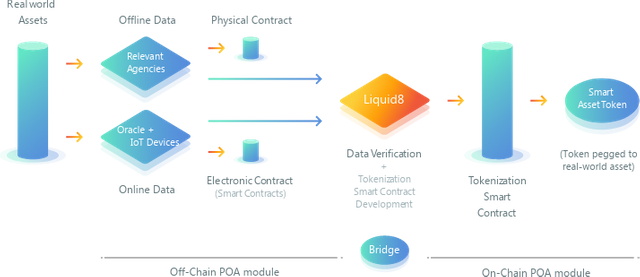 In addition, Liquid8 announces the launch of LQ8 Initial Coin Offering (ICO). The LQ8 (Liquid8) token is the platform's utility token that is generated on the ERC20 protocol on the Ethereum blockchain. The total number of LQ8 tokens issued will be 700,000,000 LQ8. 50% or 350,000,000 LQ8 tokens will be released to backers of the ICO. Liquid8 intends to raise $35.000.000 USD for this 50% release.
Token Information
Token Name: Liquid8
Token Ticker: LQ8
Platform: Ethereum
Type: ERC20
Total Token Supply: 700,000,000 LQ8
Token for Sale: 350,000,000 LQ8
Acceptable currencies: ETH
Tokens Price: 1 LQ8 = 0.10 USD
Soft cap: 3,000,000 USD
Hard cap: 35,000,000 USD
Website: https://lq8.io
Whitepaper: https://lq8.io/assets/docs/whitepaper_4.pdf
Token distribution
50% - Token Sale Contributors
15% - Private/Pre-sale Bonus & Community & Building Airdrop Rewards
15% - Reserved for future expansion
13% - Founders & Management Team
5% - Advisors & Partners
2% - Bounties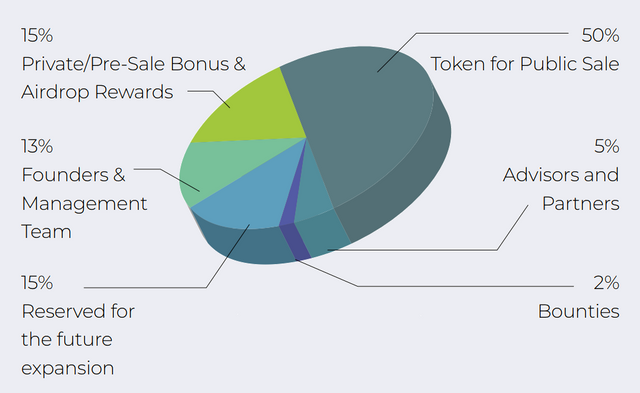 *Disclaimer:
Not all the websites are 100% safe to use or investment. We do not promote any of those. Due diligence is your own responsibility. You should never make an investment in an online program with money you aren't prepared to lose. Make sure to research the website. So Please take care of your investments. and be on the safe site and avoid much losing online.
Author: Binar Bumi
Bitcointalk Username: binar234
Bitcointalk Profile Link: https://bitcointalk.org/index.php?action=profile;u=2053245