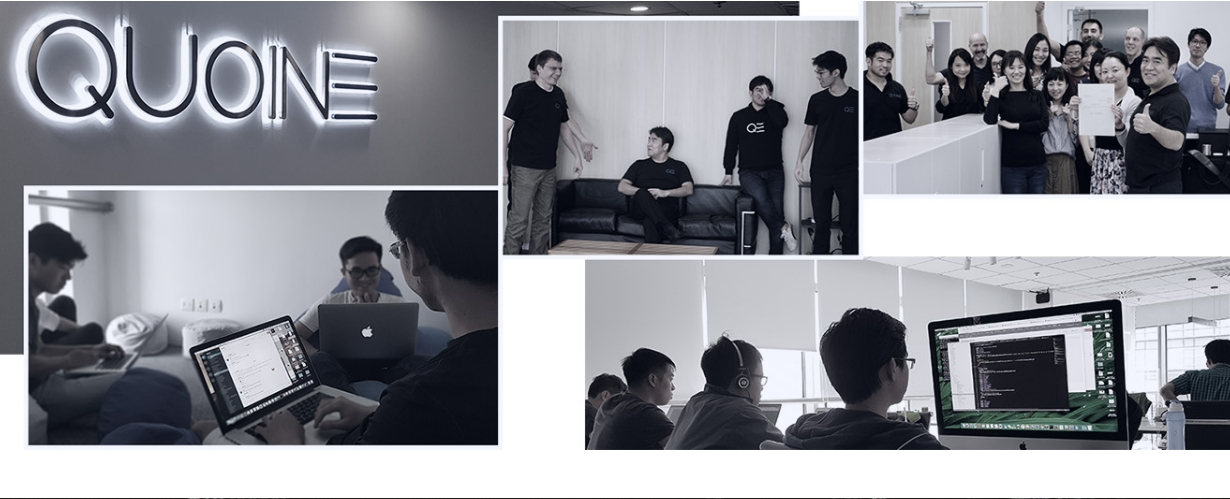 A lot has changed since BITCOIN was created and introduced publicly by Satoshi Nakamoto. The emergence of different platforms and alt coins have grown over the years. This has developed an increase in the crypto trading and exchange industry. One of the top exchanges exchange companies that have taken advantage of this boom is QOUINE. QUOINE has emerged as the best global fintech company that provides trading, exchange, and next-generation financial services powered by blockchain technology.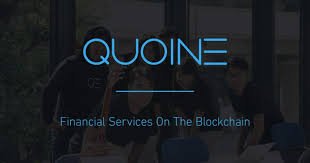 QUOINE first introduced QOUINEX to the crypto space which boasts itself as the world's most advanced Exchange. After the success of QUOINEX, QUOINE released another product that can help the crypto space for both big and small investors thus, QRYPTOS was born. QRYPTOS focuses more on providing the safest exchange and trading platform for the ICO market.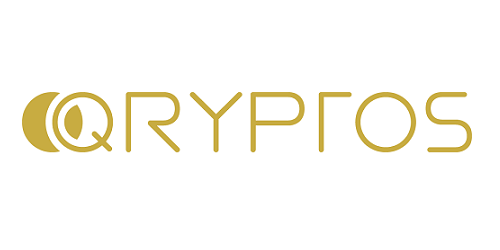 Due to the success of these two exchange platforms, QUOINE hasn't stopped thinking of a product that will reshape the cryptocurrency market. Around October 2017, they launched their ICO for LIQUID. An exchange platform which will solve the biggest hurdles for all cryptocurrency markets and platforms which is LIQUIDITY. Liquidity is how fast a product or asset can be bought or sold in the market without affecting the asset's price. Liquidity is also defined as the ability of an asset to be converted into cash, on demand, without any difficulty. Having liquidity in an exchange gives a lot of advantage for investors or traders due to the fact that it will create more volume or flow and ease to trade the assets. QASH is the revolutionary token which will be utilized to power all services provided by the LIQUID Platform and QUOINE's existing platforms both QUOINEX and QRYPTOS. The QASH will be used as a utility token for all transactions in the platforms and as a tradable token which will be listed on all exchanges.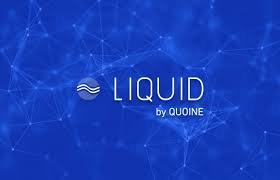 During its ICO it has gathered around 350,000 ETH or USD105 million which makes it one of the most successful ICO. The reason behind this has got to do with the platform itself. LIQUID relies on its two major features which are, World Book and Prime Brokerage. Let's try to find out what makes this a very exciting platform.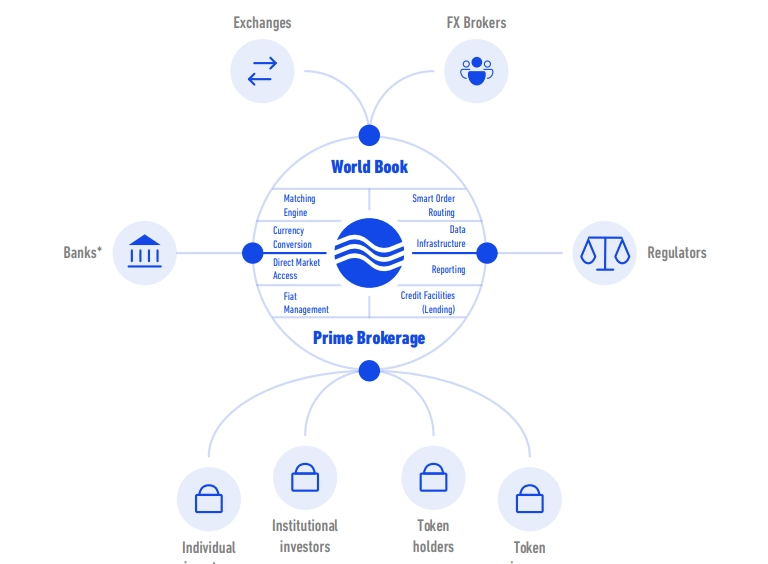 World Book
It provides multi-market order book that sums up the prices/orders on world's various liquidity sources into a single free flowing tradable order book. This allows orders to be placed in the currency that a person would choose. The world order book has two systems:
• Internal Order Book: This comprises all the orders placed for all users or the world order book.
• External Aggregated Order Book: This is composed of all orders from around the world which were not placed in the internal order book. The good thing about this is, it is connected to orders from all other exchanges.
Liquid's World book is operated mainly by:
Matching Engine (ME)
Cross Currency Conversion Engine (CCCE)
Smart Order Routing (SOR)
QUOINE has already adopted all three technologies in its products and platform. This makes the World Book system, a cut above the rest. Making the LIQUID PLATFORM, an advanced technology which will change the trading industry around the world.
Prime Brokerage
Another unique feature of LIQUID is Prime Brokerage. This is a multi-functional tool or service which provides: Direct Market Access, Fiat Management, and Credit Facility. This three subfeatures will help to reduce risk in trading an increase in investment.
• Direct Market Access
This uses QUOINE's Smart Order Routing (SOR) technology which will help investor leverage and get access to all reputable global exchanges which makes transactions faster. Through this, users will be able to manage their trading books, place orders, monitor risk and keep an eye on all global markets on major exchanges, 24/7.
• Fiat Management
This means that QUOINE will take advantage of its extensive network of relationships with global banks to provide fiat transfer optimization. This will helps the investors to complete immediate fiat transfers globally which be fast and efficient.
• Crypto/Fiat Credit
The LIQUID Platform's Prime Brokerage will extend its Crypto/Fiat Credit facility to users to use their existing balances for enhanced trading opportunities. This feature allows users to borrow using either fiat or Crypto Token as collateral. You can also use cash as a trading collateral.
It excites me to announce that is QUOINE is about to launch the LIQUID PLATFORM which will definitely make a buzz in the crypto space. The uniqueness of the platform will encourage more investors and users to trade using the LIQUID. The advantage of this platform is that it doesn't just limit itself to the ASIAN market but it will be a global phenomenon. Backed by QUOINE which already made a milestone through QUOINEX and QRYPTOS, this gives me peace of mind i trading on this platform.
LEARN MORE ABOUT LIQUID AND ALL QUOINE PRODUCTS:
https://www.qryptos.com/?utm_source=campaign&utm_medium=content&utm_campaign=QASHRewards&utm_term=georgedicdiquin&utm_content=LIQUID...COMING%20SOON...CHANGING%20THE%20CRYPTOSCAPE...
https://www.quionex.com/?utm_source=campaign&utm_medium=content&utm_campaign=QASHRewards&utm_term=georgedicdiquin&utm_content=LIQUID...COMING%20SOON...CHANGING%20THE%20CRYPTOSCAPE...
https://liquid.plus/?utm_source=campaign&utm_medium=content&utm_campaign=QASHRewards&utm_term=georgedicdiquin&utm_content=LIQUID...COMING%20SOON...CHANGING%20THE%20CRYPTOSCAPE...