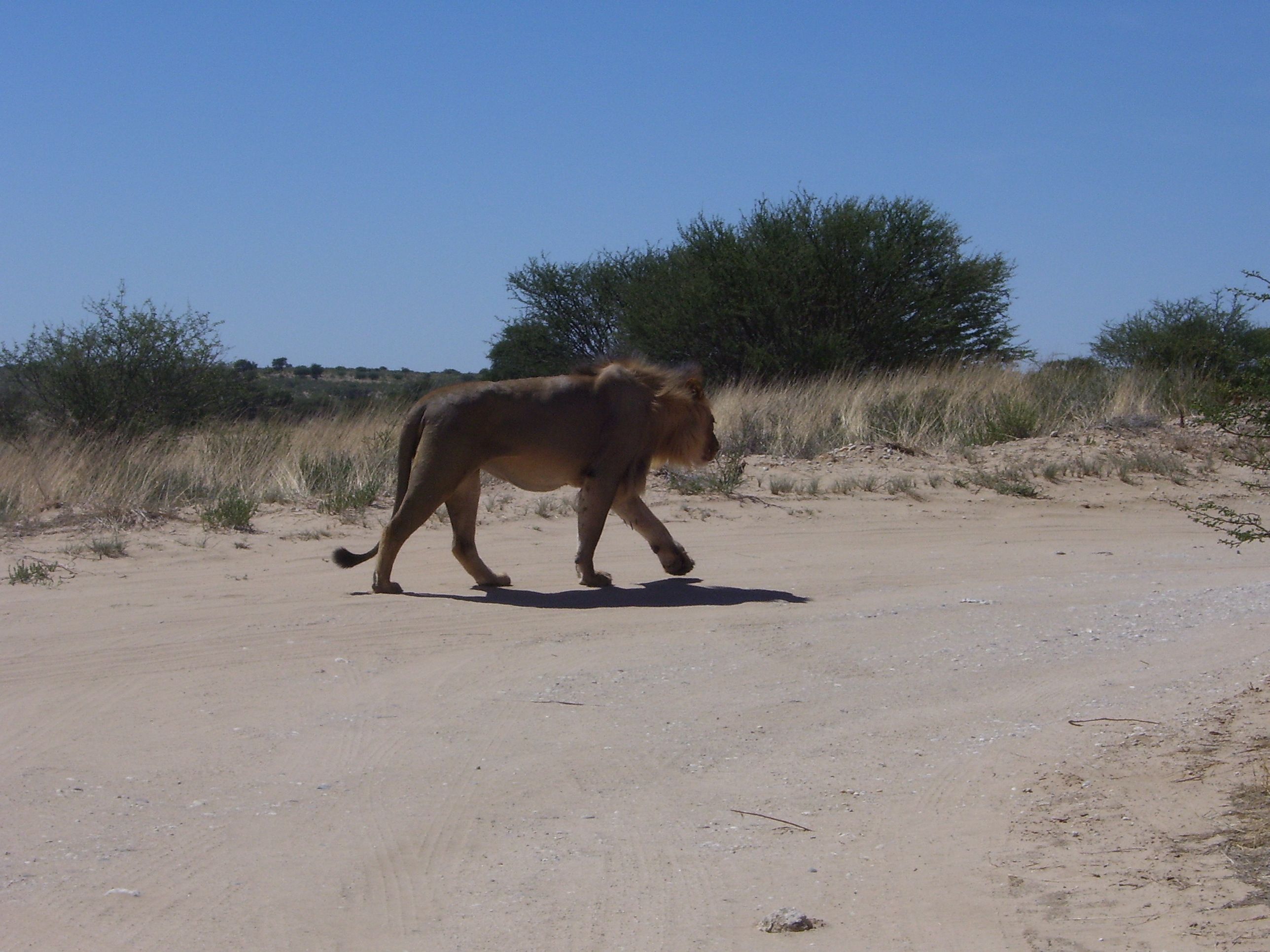 While visiting the Kgalagadi Transfrontier Park in South Africa we came across this lonely thin lion which walked with a limp and appeared to be in pain. In closer inspection we saw Porcupine quills stuck in its right front leg. These wounds often cause infection and can lead to the death of the animal. This Lion did not look very old and so his bad condition seemed to be the result of the wounds by the Porcupine quills.
Nature can be very cruel.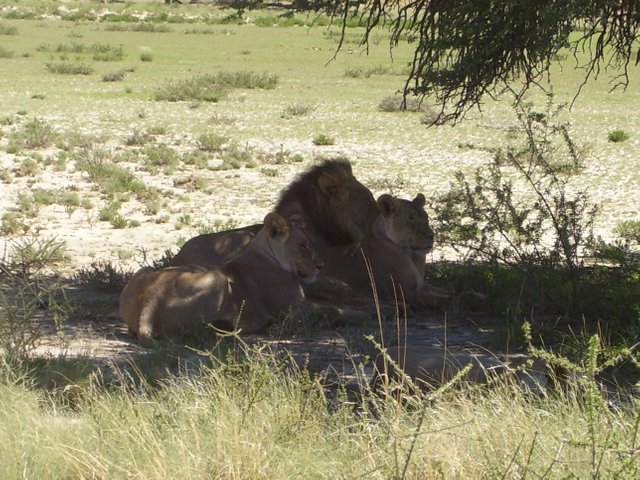 We also saw these very healthy lion, when you see them like this they look like the King of the Beasts.