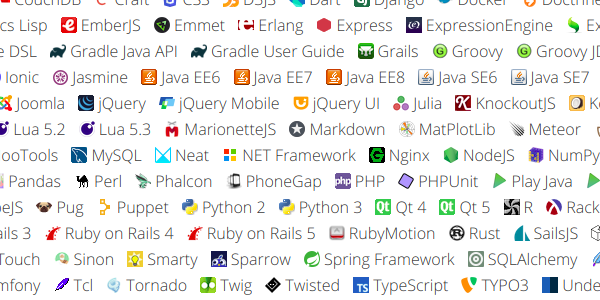 I am learning to code on Linux. I use the Interwebs to find answers all the time, but I view the official documentation using the offline docset viewer Zeal as an alternative to Dash for macOS. The problem I ran into was the ambiguity of the visual cues (read icons). When I do a search for "some method" with the documentation for both Python 2 and Python 3 installed it is difficult to know which docset the data is coming from. Solution for Zeal 0.6.0 installed on Ubuntu 18.04:
Open ~/.local/share/Zeal/Zeal/docsets/Python_2.docset in your file browser (I assume all docsets will be setup in a similar way)
Open icon.png and icon@2x.png in your favorite image editor and edit them. I chose to desaturate the Python 2 icons because it seemed like a logical representation of it being the older information.
Now when I do a search, the icons clearly show which docset I am pulling my information from as shown below.