Hi There.....Do you like Dolphins
No?.....I don't believe you.....I myself would love to be a dolphin 😊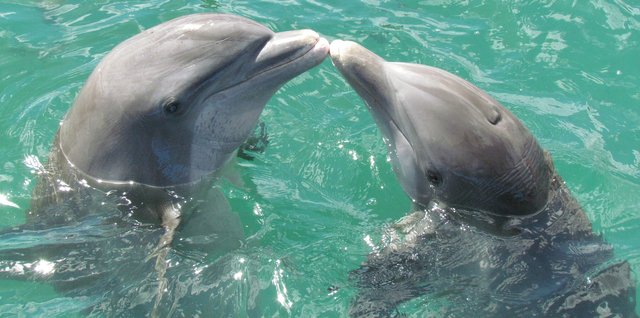 picture from https://pixabay.com/nl/
I would be one of Earth's most intelligent animals.....I would live together with up to a dozen other of my kind because I am highly social.
There would be an abundance of food such as crustaceans, squids, crabs and loads of fish 🐟🐟🐟🐟🐟🐟
I would be able to exercise the whole day through by making jumps out of the water and there would be lots of swimming because that is very good for your joints 😀
I would be quite the hero too sometimes because of the many people I would be able to save from those nasty sharks. I would always protect my human friends for sure.....They are my best friends you know....and make those ugly shark beasts go away 😁
And there is something that might appeal to a lot of you.....I would have sex just for fun with some of my own kind but I would not shy away from contact with other species of dolphins or I could engage in homosexual sex too.....But it would be best not to watch me being engaged in the act because it gets a bit violent at times.....I can't help it that's just my nature 😋
So don't tell me you don't want to be a dolphin.....I would not believe you.....What is there not to love about it.....Unless you would rather be a Whale 🐋😍
Hope you like my blog post.....Until next time.....Have a great day
Renata (Seadbeady)
Behind every unique handmade piece is a lot of hard work. It's a labor of love and every piece you buy will make someone's day a happy day.
Want to be on my blog next time ?? Want me to review your product?? Just send me an email 😊