Christmas was three days ago!! Our Saviour has come down from the Heavens to meet with us in Person and When He arrived, an undying light shone upon us on that holy and silent night.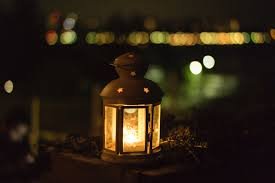 Source
We all are the witnesses of this so we should expose this light to the nooks and crannies of this earth. We have been given a chance to heal the wounds of the land, erase mistakes and draw out a good future plan. All these we can do with the light that shown upon this earth centuries ago on the day Jesus was born.
Continue in Agape Love
This light is undying and lasts forever, which means we must make our crusade of lighting the world as witnesses a habit. We can make everyday Christmas and share God's love.
So what then can you do?
visit the hospital

visit the prison

forgive anyone who offended you

say hi to an old buddy

help out an old lady

share tour food with the hungry

give out some of your clothes to those in need
God bless you all as we light the world everyday
Youtube: Joseph Poche
So why don't you light up the world?
Do something and share God's love, even if its little and you'll see the wonderful outcome!
Merry Christmas once again and a Happy new Year!
I wish you good tidings