Repository
---
https://github.com/emre/lightsteem
Details
---
Lightsteem is a light python3.6+ library to interact with the STEEM blockchain. I am pretty confident with the progress on the project and I will continue to develop it. You can access the documentation to learn more about the project.
Components
---
The logo will be used on
There is no explicit color scheme requirement. I always favor minimalist and clean logos. Keywords for the logo:
Light/Lite
Lightning
Fast
Thin
Steem
I would like to have the logo in SVG(or PDF) and PNG formats. It should has a transparent background. No width-height restrictions, however, width and height should be the same. (Ex: 100x100, 200x200).
Example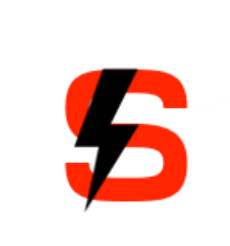 This is the logo of stormssh. One of my open-source projects. The logo itself may include the steem logo with a lightning.
I am not strictly asking the same idea/logo. That's an example.
Logotype?
---
A logo/symbol is enough. However, if the artist can make an additional "lightsteem" logo type with the logo, that would be awesome.
Deadline
---
A week from when it is reviewed.
Communication
---
You can contact me on Discord at emrebeyler#9263.
Github
---