Hello steemians. Happy Ramadhan.
After working for one growing season, approximately four months, farmers harvest rice. Rice harvest is highly anticipated and is the goal of a farming business by farmers. Currently rice age is relatively short, about 90 - 115 days for superior rice. But local rice is still relatively long, more than four months, even up to six months.
The harvest brings blessings
Why do I say the harvest brings blessings? Harvest is not only enjoyed by farmers only. In Aceh, the harvest offers many job opportunities for the community. There is work to cut rice, to shed rice, to transport rice and even more. So there is a lot of manpower required. Almost all youth or unemployed people will still be involved in the harvest season.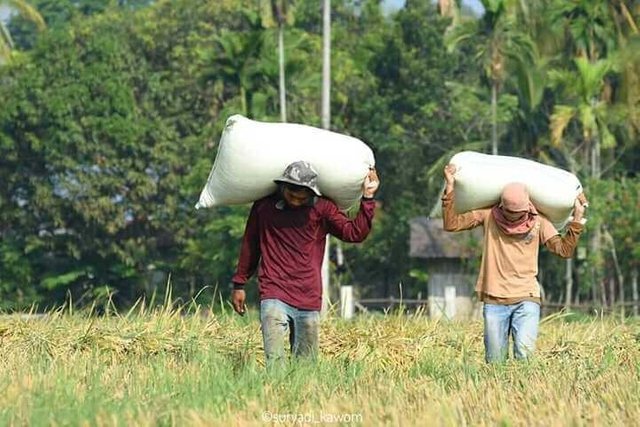 Pictures 1 & 2. Courtesy of facebook/suryadikawom
Therefore, harvesting is not only beneficial to landowners, but also beneficial to many people. Let us raise the rice harvest, with comprehensive land and plant management.