Dumpster diving #2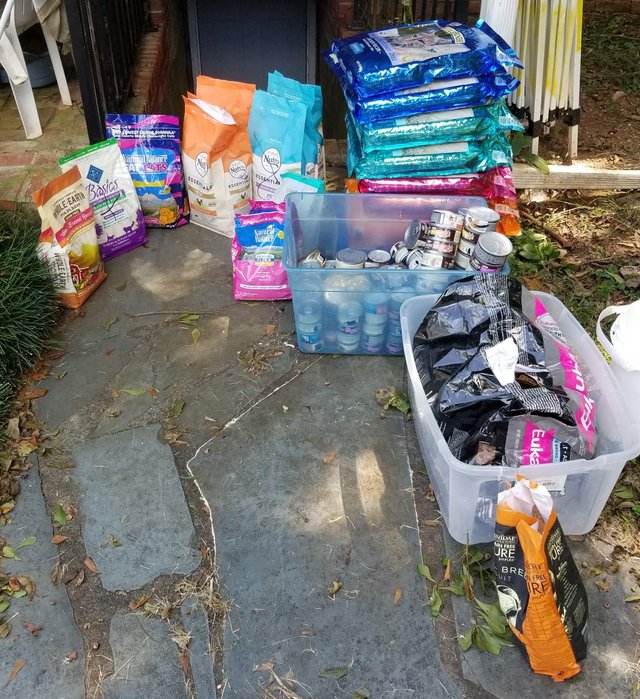 We went diving again last night. This is our haul.
All but 1 bag of dog food was from the same place. The rest is cat food.
156 cans, 8 bags of blue wilderness, 4 bags of nutro, 3 natural balance, 3 grain free all cat food.
1 33 lb dog food, 1 small bag of dog food.
And we found a bucket!
3 bags of cat food went to a rescue for animals saved after hurricane Florence.
Posted using Partiko Android