Hello dear Steeminas. Good day to all.
Today I am going to share a trick about AppLock android app. Applock is a well known app for lock any apps of our android device. It is help us to protect our privacy.
In this post I am going to share a trick, How to unlock any apps without knowing the pattern or password of Applock app.
If you did not know about the trick than read the post carefully and get access your enemy or friends locked apps.
Let's see how to do this.
At first all you have to do, just go to menu or setting option.
Now find the apps from apps icon or go to apps setting.
Search Applock apps.
Press and Hold the app icon until app menu appear.
Click "force stop".
Done.
Now you can access all locked apps easily.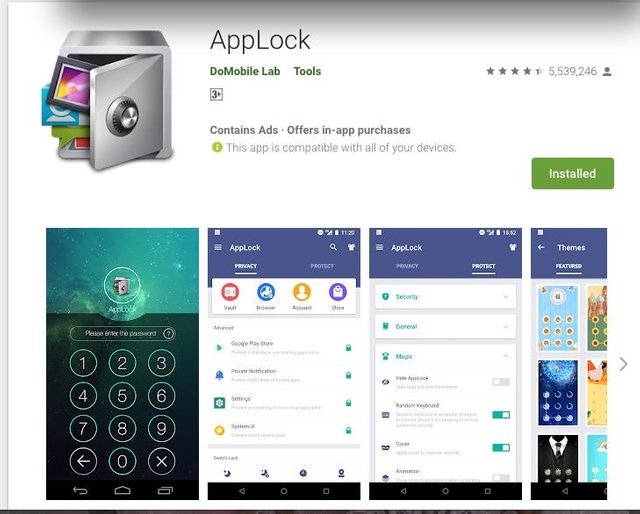 App Source
So, if you are a applock user, you can see that this app can be easily bypassed. And the app is not so secured.
Now let see how to secure this app.
Go to the app setting.
Find Magic option.
Click "Hide App**
Now your app is hidden and no one can find this app.
If you need this app, just go to gallery and press and hold any image.
Now press "share?.
You can see many sharing option, such as share It, bluetooth etc.
You can see here "Open Applock"
Click this and open your app.
Hope this tips is helpful to you. Upvote and comment bellow as a favor and stay tuned.