Clearing Up All of The Misconceptions About the Lifestyle Tribe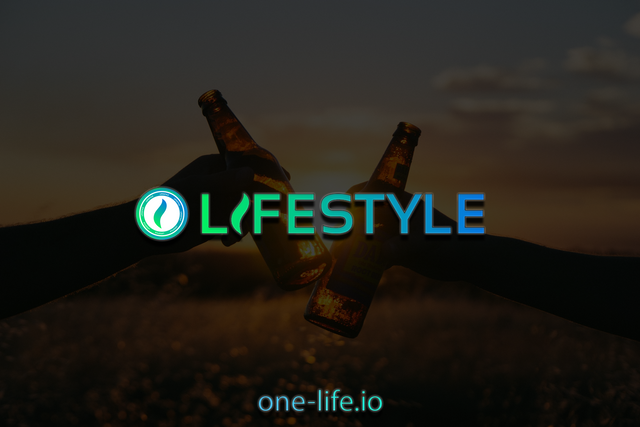 It's a beautiful Sunday morning and we're about 2 days in since the creation of the #lifestyle tribe.
The attention and activity has been crazy to follow. Clearly, a tribe about #lifestyle fills a deep desire here on Steem.
As we've said before: the original use case of social media was to share your #lifestyle. To talk about where you went to eat, who you loved spending time with and what desires you had each and every beautiful day that you get on this amazing planet.
What is Lifestyle About?
Many have asked questions related to content on lifestyle. "so just another 'everything goes' tribe?"
Everything does not go here on lifestyle and we have put quite a bit of thought into how we want to moderate the community.
Since it's only been 2 days, you haven't seen this moderation plan very much and we will soon release a full spectrum moderation plan for the community to review and post accordingly.
As a preview to what the guidelines will discuss in detail:
Users who post content that is related to their #lifestyle can post on our tag
Users who spam by posting numerous times a day for the clear purpose of draining the rewards pool will be warned, flagged and eventually muted if they do not stop
Flagging will be our primary way to moderate. If we see high rewards on a post, we will look deeply into the post and the creator of that post. If we deem that the rewards are too high for the quality of the post, then we will flag it down to what we consider an appropriate level
We'll focus on moderating the extreme cases. Someone who's making 100 LIFESTYLE a day by posting blurry pictures of the sky with no text obviously can't continue to abuse the rewards pool with no consequences.
This is a subjective tribe. #lifestyle is a broad topic. BUT... common sense still comes into play. We all know what "good" content looks like and we all know what "shit" content looks like too.
Who Created Lifestyle?
A ton of people have asked who we are and who is really behind this project.
The original idea for #lifestyle was created by me and my best friend. We came up with this idea a few weeks ago after listening to a podcast episode in which Twitter and other social medias were analyzed at their inception. The core idea was talking about how everyone thought Twitter was no big deal because people were just posting things like "I just went to this pizza shop and bought a slice!"
We're 2 college students in the U.S. and for obvious reasons, we wanted to keep our real names off this project. Others have asked "why not share your Steem names"... Well, our Steem names are the same as our real names, so that doesn't really work.
We could have gone out and created 2 new Steem accounts to represent ourselves, but ironically, we didn't want it to seem like we were creating some sort of elaborate web of lies by saying that these 2 newly created accounts formed a tribe called Lifestyle.
We didn't have the STEEM nor the knowledge of Steem-Engine to setup and successfully create a tribe on our own, so we sought out @khaleelkazi after discovering the tribe he created and the other tribes that he had advised.
He is an investor/advisor to us through his LABS project which he hasn't yet announced officially. His description of it is:
"Think of LABS as a startup incubator for aspiring businesses/tribes on Steem."
He's not very involved with the day to day operations of lifestyle. We simply go to him with questions and he helps us with whatever we need. He's obviously a busy guy with all the things he's doing over at Steemleo and he doesn't have time to help us with small issues. The top-level ideas and funding are clearly his specialty and that's why we sought him out in the first place.
Is Lifestyle An Exit Scam?
Alright, here is the biggest question that we've gotten. This question is well-placed when you factor in all the past happenings of Steem like DLive, dice games and similar issues. Exit scams are a big deal in all crypto projects.
We are far from an exit scam, but it's hard to explain that unless you could see in our heads and see what we want to do with the #lifestyle tribe.
The only real way to show that we aren't just raising STEEM to eventually dump it and leave is by powering up the STEEM earned from LIFESTYLE and LM sales. Apart from that, we don't really know how else to show you that we're here to stay. Actions speak louder than words.
Lifestyle Discord Server
We have been working behind the scenes to organize a Discord server and were planning to release it a few days from now.
Since we've gotten so many questions, we figured now is probably the best time, so here's the link to join: https://discord.gg/DjyEHhF
Other Questions?
If there are any other lingering questions, just ask us in discord as it will be easier. If we get the same question a few times, then we can do another post like this to clear the air.
Thank you for supporting us and thanks for sharing your best #lifestyle!