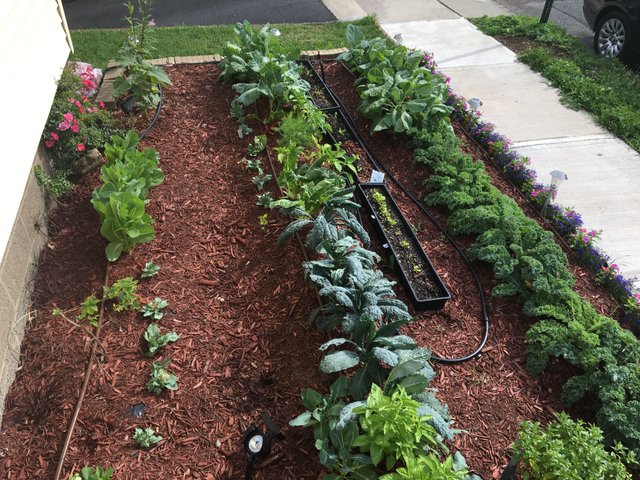 As a father of four getting my kids to eat their veggies is a big challenge! However this past season I discovered a great hack for getting kids (especially) little ones to start eating them.
Firstly get them engaged with the plants....the best way to do this is to plant a garden. So i created one in my front yard so they would see it each and overtime they came and left the house.
I included them in every part of the process. We started by covering up the lawn with plastic to suppress the weeds, adding fresh soil and compost, covering it with wood chips, and planting the starters. This technique made gardening biggest pain in the butt a set it and forget it........ZERO time pulling weeds! This was huge for me as my time is limited and I couldn't maintain it properly if I had to spend hours deweeding.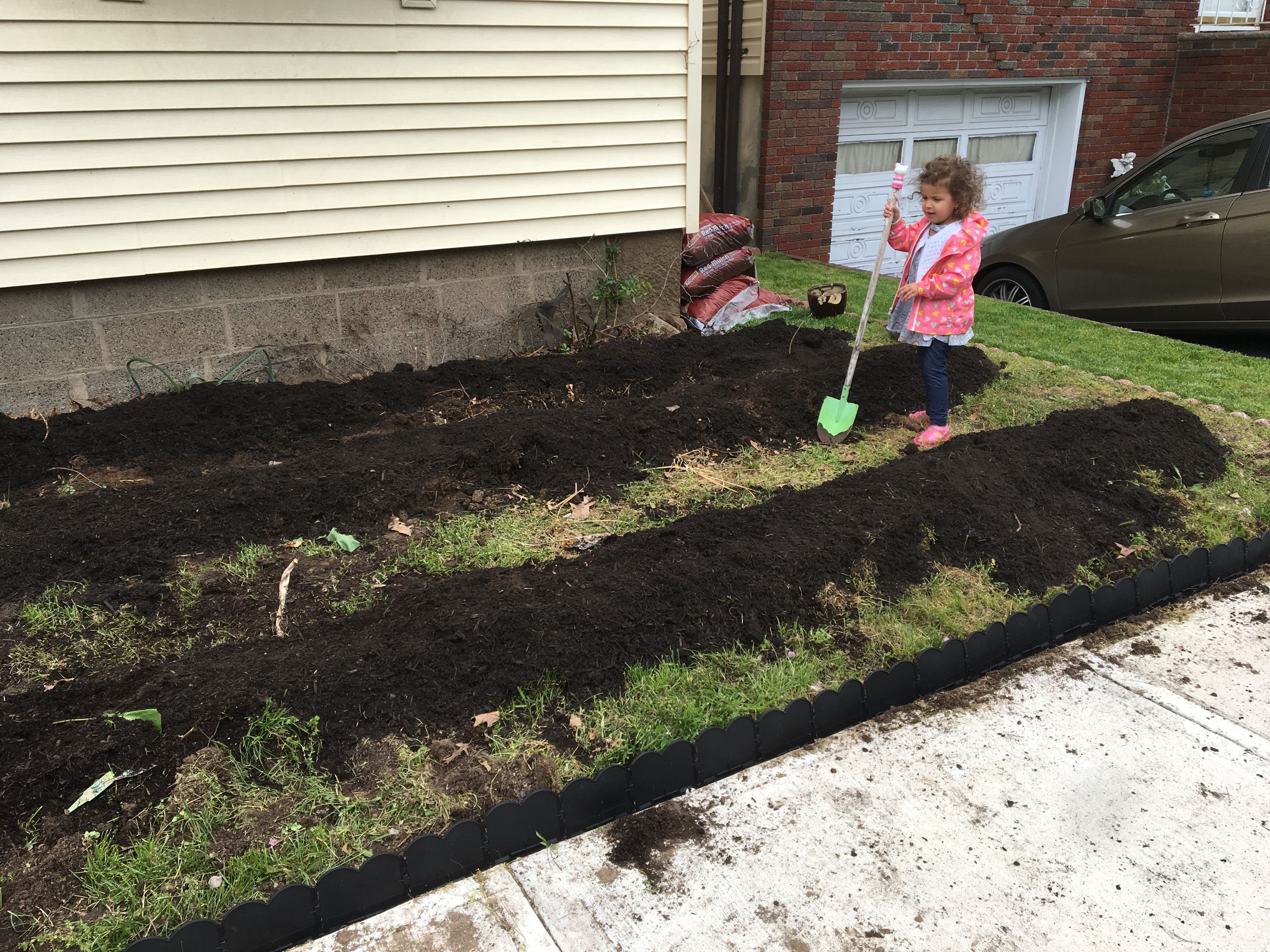 !
The second step after getting them engaged in the process was to begin to educate them on the differences between the plants and how each one needs different care. So we began to care for the plants together. Explore the smells and different textures in each one. We sprayed organic bug spray and learned how to protect our plants from fungus. They were fully emotionally invested at this point and they still hadn't even tried one bite. They had a relationship to the plants and could even start naming the different species.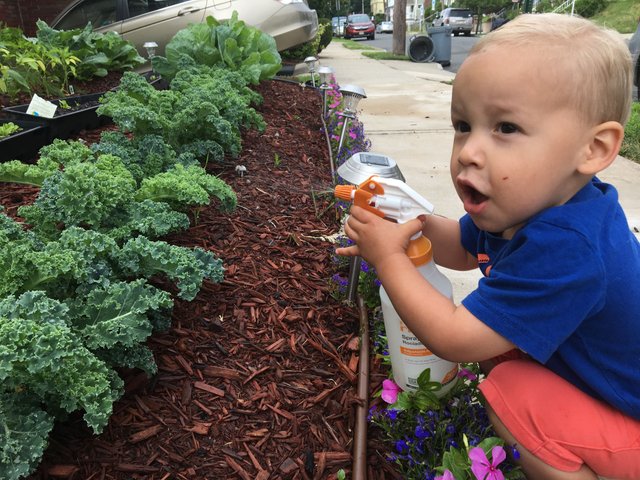 The final step was to HARVEST! This was a blast. They were so excited to finally try the food and taste the differences in the berries, the kale, and carrots. They wanted it, they asked for it, they had realized what it means to be fully connected to their food. Life in our home had shifted greatly....we began hearing new phrases like......"Daddy when can we have more kale chips"......"Can I have more salad pleeeease", etc.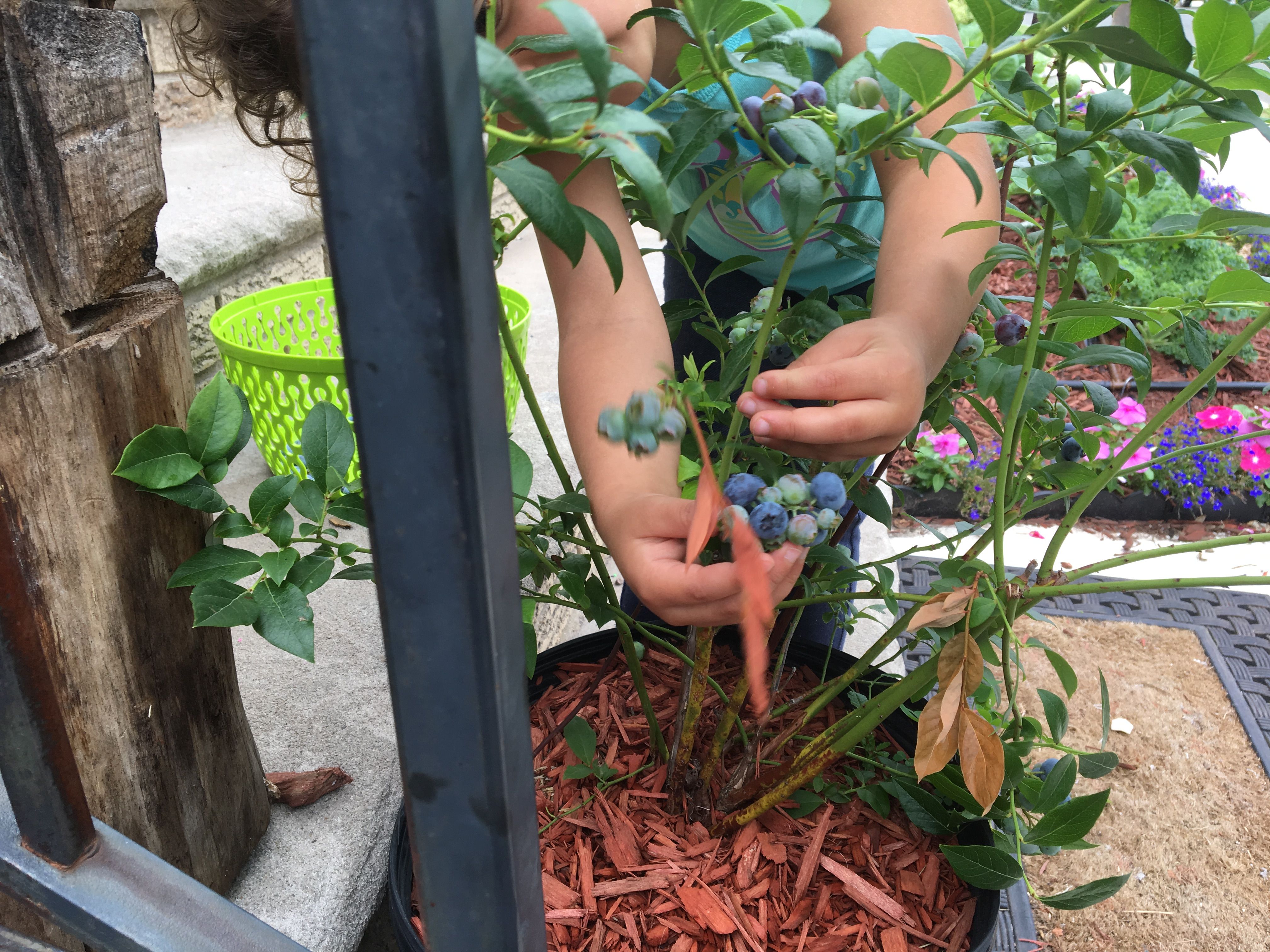 Spring is not that far off. Why not consider planting a small garden with your kids...let them get their hands dirty prepping, help water, help maintain, and especially harvest the fruits of their labor. Make this often dreaded task (eating veggies) a way to bring you and your family closer and your kids closer to their food! Trust me all the work is worth it!
Anyone needing tips feel free to ask as I have leaned soooo soooo much on this project!!