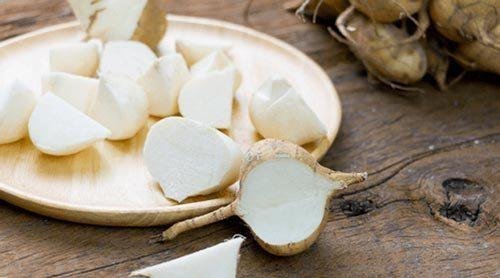 Mask bengkoang with rice
Step how to whiten face with bengkoang mask with rice mixture that you can apply first you first peeled bengkoang then puree, mix bengkoang that has been smoothed with enough rice back then destroy with blender, clean face before wear mask, apply masker evenly, let For thirty minutes in the face and wash with cold water.
Masks bengkoang and tomatoes
How to make bengkoang mask and tomato is also very easy. First you make the starch sludge bengkoang, then destroy the tomatoes to be used with a blender, mix the tomatoes that have been blended with bengkoang until evenly deposited. After that use bengkoang mask and tomato until evenly, leave on the skin within 30 minutes then wash with plain water.
Bengkoang mask and rose water
The first step you dry bengkoang that has been shredded, mix bengkoang that has dried up with rose water until evenly, apply a mixture of bengkoang and rose water on the face. Next let it drier for about 20 to 30 minutes and clean the face with clean water or can with warm water.
Regarding how to whiten the face naturally with bengkoang, that's some way you can apply. Happy trying to whiten the face with various bengkoang masks and get a bright face optimally with natural ingredients. Hopefully the information we have shared above can be useful for you all.