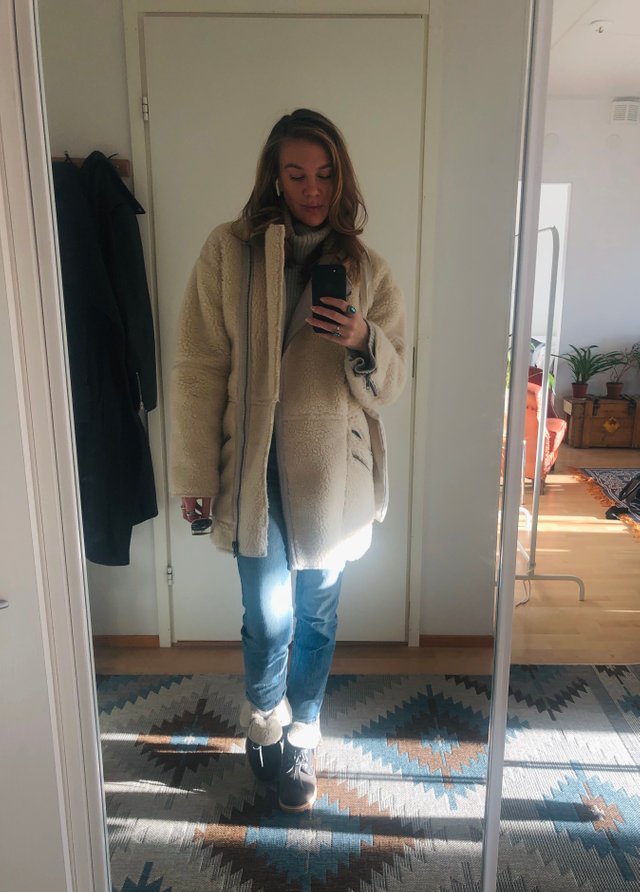 Digging out winter favourite clothes, the polar bear coat and shearling lined booties. In preparation of cold days to come, I washes almost all my knits, which I only do about four times a year, wool does not need to be washed often, and now my sauna smells like a wet sheep because the knits are drying flat in there.
It's a sunny day, I woke up early and I'm feeling goooood. I already took some (read: a shit ton of) self portraits and it's only 1pm.
There is one thing I dislike about the sunshine, just one, it shows how disgustingly dirty my windows are and how dusty my apartment is. I need to deal with some of it. Though luckily one can't wash windows in the wintertime because the water just freezes at the surface of the window, muahahah.