Fair dinkum Noosa is the popular fly in hot spot on The Sunshine Coast for interstate holiday makers like Sydney and Melbourne visitors. If any happy tourist is asked where do you live I guarantee that a very big number will say these two cities. Visiting Noosa is not easy because of the number of people around the place. Getting a park is nigh on impossible!
So when a friend or family member suggest that we meet them at Noosa for a cup of coffee or lunch we say yes of course, but cross our fingers and pray to the parking angels that we will find a park. Yep, it is that bad, no kidding. We found ourselves in Noosa yesterday and thankfully parked at their unit up away from Hastings Street, the hub of Noosa. That was a plus, not often happens unfortunately.
This meant a little walk down the boardwalk, a very scenic beautiful walk down to Hastings Street. Here are some of the pics I took as we walked along.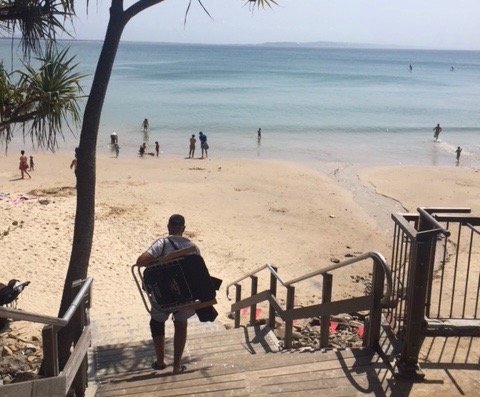 As you can see it is a very inviting beach to spend time on the sand and in water, there were lots of happy campers on the beach. The ocean is superb and I completely understand the attraction despite the hike up and down to the beach.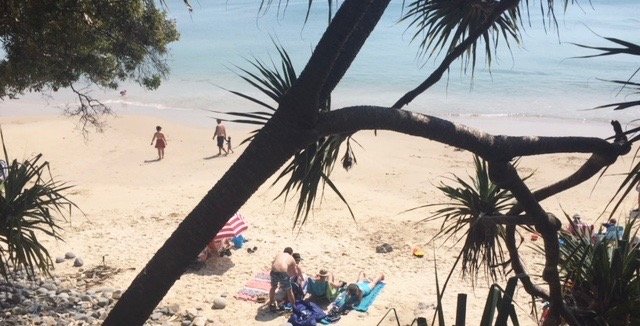 It was an easy walk down to Hasting Street as it was down hill. Noosa is a hilly place and if you ever come to visit and you don't get accommodation on the flat area, you will get super fit going up and down the hills.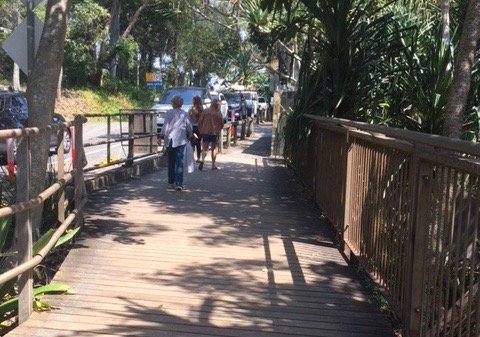 Noosa is a gorgeous place and I can completely understand why the interstate and overseas travellers all come to this part of The Sunshine Coast.
---
Cheers
---