ME - I'm exposed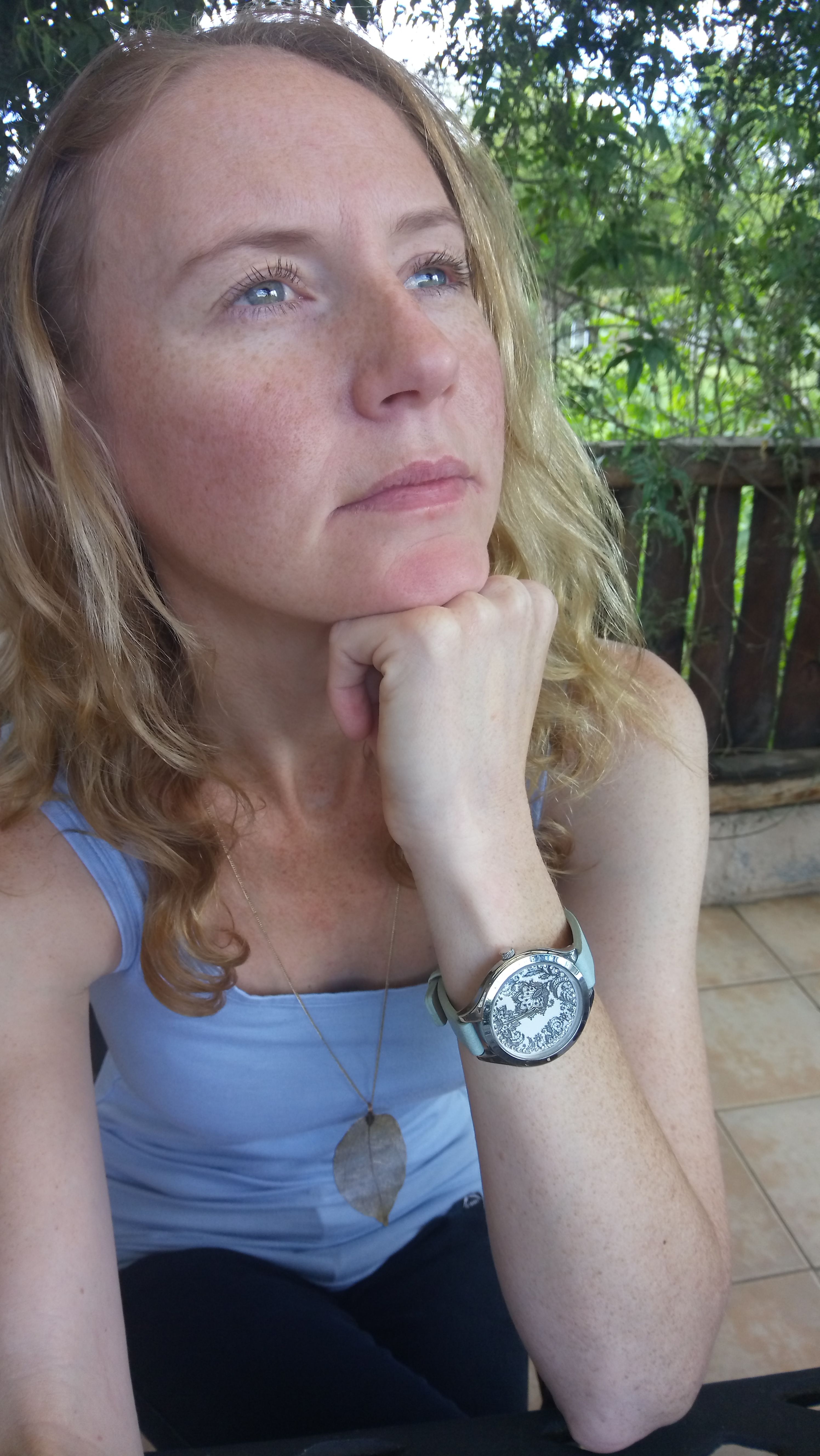 In the moment before writing this word, when I thought of it - I felt a slight shock sensation resonating through my body. This shock sensation accompanied with a slight pressure in my chest. I've familiarized myself with this particular experience: I'm EXPOSED.
The definition / context of being exposed is related to an inherent design I've noticed being with and in me for most my life. It's a fear of being exposed coming up within me - whether I or others 'see / notice' myself. This 'seeing and noticing' happens when a part of me is guilty, ashamed, sorrowful, regrettable, depressed about something I did or didn't say and do. It also emerges when other people (or when I THINK others) 'just KNOW' I did something wrong and bad, causing them to treat me differently. The last being whether my own thoughts and another's words refer to / mention a wrongdoing, and I do what it takes to deny it - to myself and others.
I've in my life used this reference - whenever thinking speaking, writing or hearing the word ME and reacting with such a resonating shock and pressure: to support myself with doing an 'internal check up' of sorts. This reaction clearly indicating to me, there's something up with a part of me I am not proud of. Instead of standing comfortable and confident as me simply being me inside myself: I react in fear of being exposed. This I know all to well to be indicative of a futile attempt to suppress something about myself I KNOW about, but don't want to own up to at the same time.
I initially intended to write about another dimension of the word ME, however - this very moment caught my attention when thinking about the word and recognizing the experience. This may assist and support you with how to use the word ME and your immediate reaction towards it as a reference you can use to get to know yourself a little better. It's crazy this ''me' survival instinct reaction' as I refer to it, believing that I can 'hide from myself'. Deluding myself into believing that by suppressing it, denying the things I don't want to see and notice about myself makes me momentarily feel better. Enough so that I continue doing it - lasting sometimes for days, weeks…even years of suppression.
The things I believed I got away with suppressing inside myself eventually seeping through in my behaviour, personality and my body in the form of stress, depression, acting out (having a short emotional fuse so to speak). Even though I have countless times proven to myself 'nothing is hidden - I KNOW, my BODY KNOWS, the TRUTH WILL MANIFEST in some way or another': I still throw an adult stubborn-as-hell temper tantrum and do my utmost to claim deniability, to CLAIM IGNORANCE for the things I feel guilt, sorrow, regret and shame for.
I've noticed how, interestingly enough, it starts off with me reacting to myself with the fact that "I caught myself out", "I know I did something I wasn't supposed to", "I made a huge mistake and I'm gonna have to atone for it" - a parental aspect of me emerging within myself, my conscience knowing the difference between 'what's best and not' when it comes to my potential in moments in my life.
It starts with my relationship with me, then with continuing to suppress it, deceiving and lying to myself - to eventually escalate into a paranoia where it feels like EVERYONE knows and sees deeply into me. Leaving with the ever so slight behavioural queues of avoiding eye contact, slumping my shoulders, being exceptionally nervous, anxious and fearful in front of others. Always over-analysing and magnifying THEIR facial expressions, voice tonalities, behaviours etc as I transform into and activate my inner Sherlock Holmes to assess whether THEY KNOW or not lol. At this juncture, this process can continue for some time - the paranoia of others seeing the worst of me and me denying / suppressing the things I think, speak, imagine inside myself or do in the secrets of my aloneness during the day. Over time, eventually - this suppression becomes the new norm and I once again mastered the suppression, denying of another deceptive / dishonest aspect of myself I am managing to 'cope with / live with'.
It has throughout my life become more NORMAL to go through the above steps than to reflect, forgive, and work through parts of myself I rigorously react towards with disdain and disgust. It's as though the initial emotional reaction in itself feels so bad - I rather want to 'spit it out and forget its existence' than swallow it, process / work through it inside myself. Equal to what we do with horrible food - just spit it out and throw it out. Unfortunately, dimensions within ourselves, parts of ourselves we chew on, essentially the moment they come up inside our thoughts, imaginations and inner dialogue, is not something we can just spit out and throw out. We've already chewed it and are in the process of swallowing it, as in - we already ARE and have BECOME those parts / aspects of ourselves, and we're either going to live a life of stringently and stressfully doing our utmost to not swallow / process those aspects / parts of ourselves by introspecting it, working through it and forgiving it - OR we're going to start pulling up our socks and take responsibility for the things about ourselves we truly dislike.