Why are so many porn actresses dying?
Five X movie actresses have died in two and a half months.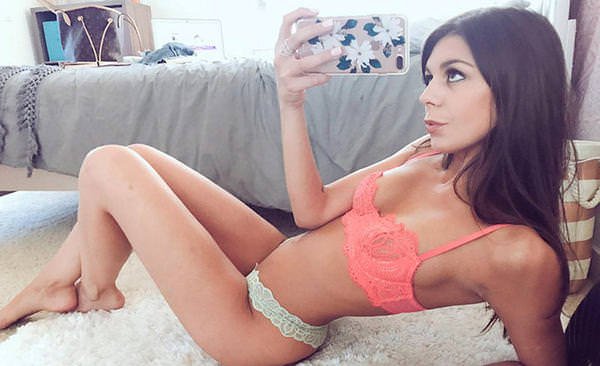 Oliva Lua, the last actress to die. His body was found last Saturday.
Oliva Lua, 23, is the fifth pornographic film actress to be found dead within two and a half months. The actress, who was admitted to a rehabilitation clinic, was found dead by the institution's workers. The young woman was taking a very aggressive medication and it is suspected that mixing it with other substances could have been the cause of her death.
But before she did, we had already learned in the last 69 days of Olivia Nova's deaths, 20 years old, found dead from causes still unknown; August Ames, 23, who allegedly committed suicide; Yuri Luv, 31, who was overdosed; and Shyla Stylez, 35, who died in her sleep. What makes us wonder why so many X actresses are dying in such a short time?
An alleged study is circulating on the Internet that assures that the average life span of a pronographic actress is around 37 years. The authors have calculated the figure based on data from 130 actresses who died in a period of thirty years. However, it must be borne in mind that the report is prepared by a religious institution and does not follow a strictly scientific methodology.
The truth is that the deaths in the pornographic film industry are nothing new. In the early 1980s, drug abuse and the onset of AIDS claimed many lives in this world, but since the 1990s, the situation has returned to normal. Then why this rally?
Some veteran, retired actresses such as Ginger Lynn, who was a star of the genre in the 1980s, claim that online porn competition has made the demand much greater. That today's young actresses are being asked to do more and more extreme things, which end up diminishing their emotional health.
The truth is that myths have always circulated about people working in the porn world; it has been said that cases of people who had been sexually abused in their childhood, or mentally disturbed, and who abused drugs were rampant among them. The big problem is that there are not many scientific studies on the subject, which confirm or disprove such beliefs.
James Griffith, a psychologist at the University of Pennsylvania, carried out one of the few research projects in 2013 with 177 porn actresses from the United States. The results showed that none of them had been sexually abused during childhood or adolescence, although all were initiated at an early age, somewhat below the national average. Most said that they had devoted themselves to erotic cinema because they loved sex, all of them showed high self-esteem, and only a small percentage showed obvious psychological disorders. Most are derived from alcohol and drug addiction problems.
But the study's author himself stated that these results should be taken with caution. The cause? Because the vast majority of the actresses he contacted refused to participate in the study, fearful that the results might turn against them. Therefore, the researcher believes that it is possible that the professional and personal stability shown by most of those who did participate as volunteers could be an exception to the rule.