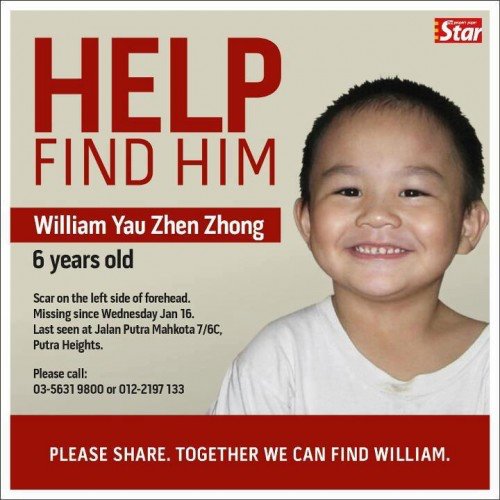 The world of fun little children has been limited as a result of the increasingly contagious kidnapping in our country. This is because, every parent is concerned about the recent widespread disappearance of children, especially involving kidnapping. When children are not supervised by adults, they will be easily kidnapped by criminals and will not be used for later regrets because the saying goes, 'rice has become porridge'. In fact, there are various steps that can be taken to safeguard children.
One of the measures to safeguard children is to monitor children in public places to avoid kidnapping and trafficking in children. Parents are advised to always take the children 's hands when outdoors, especially when in the shopping complex to avoid unexpected events. Parents also need to accompany the children when playing outside the house and do not get too tired of anything when shopping. For example, most cases of kidnappings increasingly contagious in our country are due to parents' negligence and thus provide opportunities for criminals to run away from children. If parents are always aware of the situation, the kidnapping case in our country will have a very good drop from time to time.
In addition, kidnapping and trafficking of children may also be contained when children are always in the group because kidnapping cases usually occur when children are outdoors alone. Parents should always advise children to play in the playground and walk around the residential park with their peers. The kidnapping case can occur anywhere because criminals such as the fox fur are always waiting for the opportunity to abduct children who have a straightforward and trustworthy nature.
In addition, children also need to learn self defense knowledge so as not to be easily kidnapped by criminals who want to sell children to a neighboring country to earn money or seek redemption from the family members of the child. Parents are advised to send children to a learning center offering packages of self - defense education to ensure that children 's safety can be secured while outdoors. For example, some children who study self defense knowledge are not at high risk for kidnapping. Children who learn self defense knowledge can protect themselves from kidnapping.
The conclusion is that all parties need to work together and play their role in combating such crimes so that the children awarded by God can live safely and safeguard their safety to fight for nations and nations.
Posted using Partiko iOS