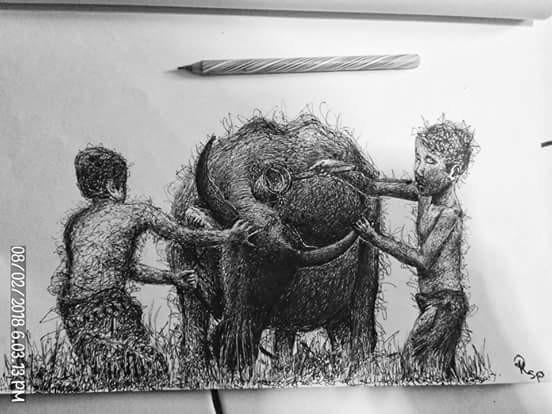 The Function of Art in Everyday Life
There is a difference between painting and drawing. Drawing is the early stage of painting. While the art of painting is the result of human imagination expressed through lines, colors, textures, darkness, fields and shapes in the field of two dimensions. The art of painting is included in fine art, while the drawing is aplied art which is the primary function or the result of the pure expression of the artist.
Here is a function of painting:
Primary Function: Artwork to express the feelings and expressions of a painting artist.
Secondary Function: This painting is for personal expression, also for the benefit of outsiders, as a means of communication.
Physical Function: Painting works that prioritize the function of its utility, such as room decoration.
Expressing something is an expression of feeling so that others can know it. In the art of painting, expressing expression or feeling of artists is the most important thing. Expression is divided into two, namely non-creative expression and creative expression.
Non-creative expression is an expression of no artwork, such as sadness, pouting, smiling and crying. While creative expression is the work of art from the expression of feelings, such as painting, doubt, dance or poetry. But the expression that exists in painting, does not mean the work is easy and makeshift. Because the art of painting is art that has certain rules and principles.