A QUOTE A DAY WITH @yawgh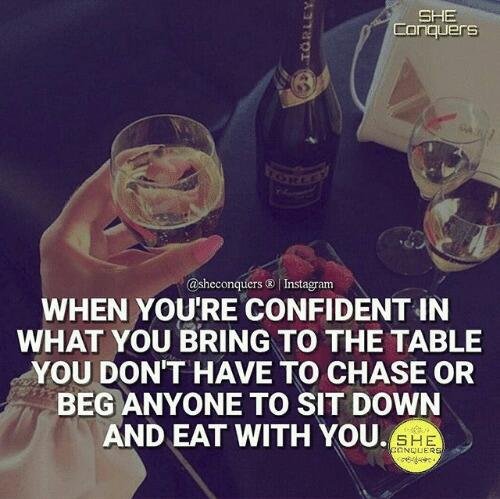 Image and Quote Source


When you're confident
in what you bring to
the table, you don't
have to chase and
beg anyone to
sit down and eat.


Lorsque vous êtes
confiant dans ce que
vous apportez à la table,
vous n'avez pas besoin
de courir après et de
supplier quiconque de
s'asseoir et de manger.
'Français'

Cuando confías en
lo que traes a la mesa,
no tienes que perseguir
y rogarle a nadie que
se siente y coma.
'Español'

this was brought to you,
kind courtesy ......