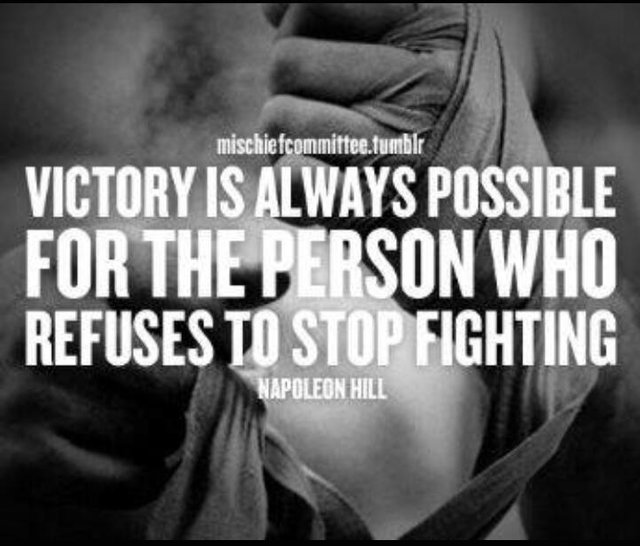 Image and Quote Source


Victory is always possible
for the person who
refuses to stop
fighting.


La victoire est toujours
possible pour la
personne qui refuse
d'arrêter de se battre.
'Français'

La victoria siempre
es posible para la
persona que se
niega a dejar de
luchar.
'Español'

this was brought to you,
kind courtesy ......