I love gardening, plants and permaculture....
Here is some pics of an over-zealous crazy pumpkin plant that popped up as a mystery plant- then displayed its true colors by sprawling out everywhere and popping off some pretty yellow flowers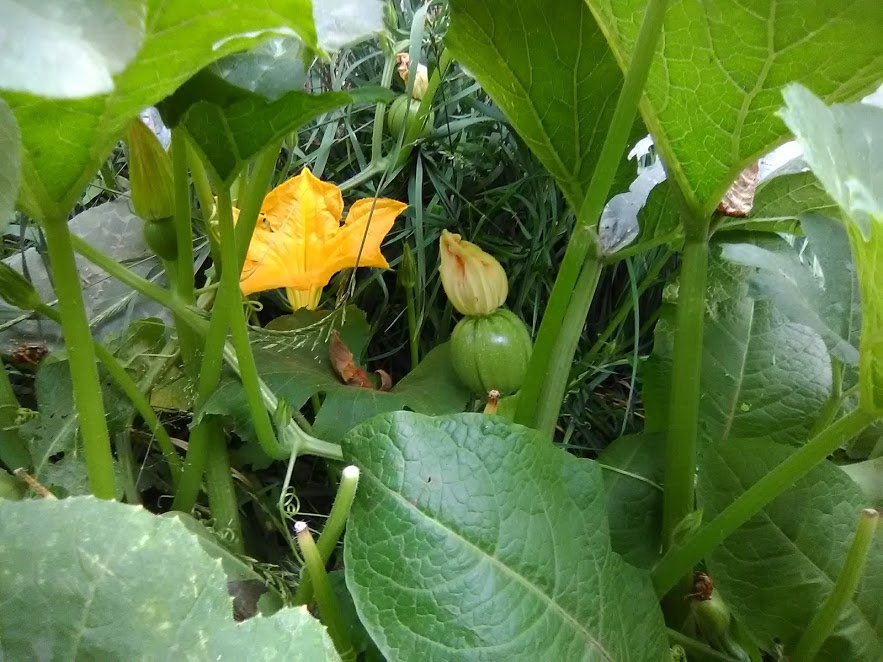 and round green striped squash...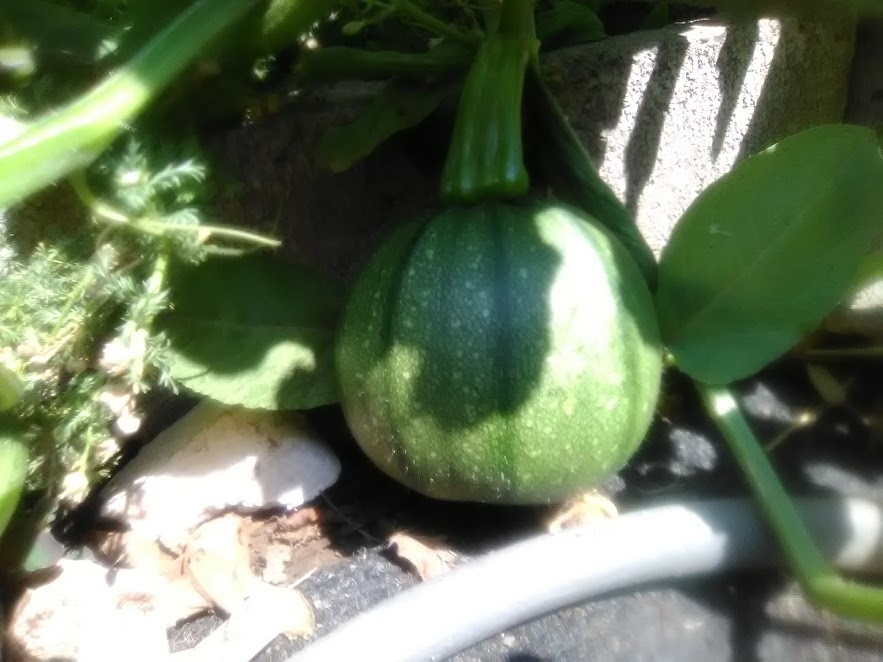 I don't know how it got here but I am going to let it run its course...My poor columnar apple is feeling a little intimidated...