VvsV Teaser Trailer day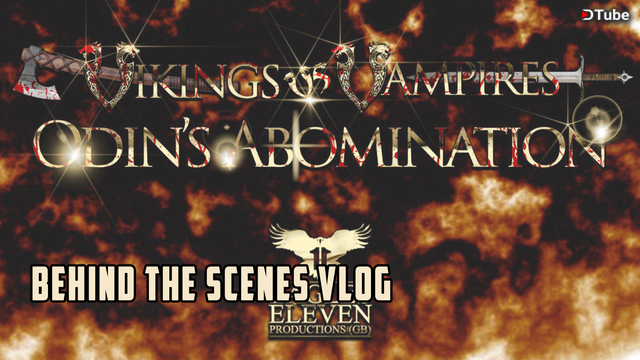 ---
Hey Guys,
Last weekend I got the pleasure of being helping out with V vs V.
I'm fortunately going to be in the movie but my role hasn't been properly established yet so I cannot say.
So last weekend they were filming for their upcoming trailer and this is going to be a teaser, it was an eventful day and it rained like it always does in Wales.
I wanted to share what their mission statement is -
'BRING OPPORTUNITIES.
​We try to promote a much needed change of ways within the industry in aid of those trying to succeed. We want to BRING OPPORTUNITY to those who perhaps struggle to have it, not based on their Spotlight or Acting credits, but based on their heart, soul and willingness to learn and give it their all. Not every actor had the opportunity to pursue a full acting career. There are many talented actors and crew members who perhaps, like myself, pursued various other careers and had different experiences before finally realising that nowadays they can pursue their dreams. Like-wise, there are many actors who have been in the industry for a long time, capable of helping others to achieve their goals too. We want to bring them together, to work together and learn from each other whilst creating an epic end result.
BRING PEOPLE TOGETHER.
We journey together to BRING PEOPLE TOGETHER, which is the best form of healing. What better way to reach further and further, than to do it within the filming industry?!
RAISE AWARENESS AND A RETURN.
​All persons on board have either directly or indirectly been touched by illness and/or tragedy and as a big bonus we aim to raise as much AWARENESS and RETURN as possible for our CHARITIES through the sale of our end products.'
I hope you've enjoyed the video
Wyn
---
▶️ DTube
▶️ IPFS