Little boy who loves to catch ants 喜欢捉蚂蚁的小男孩
Yesterday I went to the University, to accompany my mother to the exam.Because the mother's exam time is too long, the baby is very boring,He suddenly found the campus ant good big ah, have a pear skin crawling with a lot of ants, and began to tease the ants play.Take the small branches to tease their, they set up an obstacle, suddenly gave them a U-turn, ha ha... Really fun!Playing, he suddenly wanted to take the ant to go home to play, he found me in the hands of the beverage bottle, but also the rest of a little drink.And then you'll see - put the ants in the bottle and bring it home.
昨天去了一趟大学,陪妈妈去考试。由于妈妈的考试时间太长,宝宝在外面等的很无聊,他突然发现大学校园里的蚂蚁好大啊,有一个果核上爬满了大蚂蚁,于是就开始逗起蚂蚁来玩。拿个小树枝逗它们,给它们设置前进的障碍,突然给它们来个大调头,呵呵。。。真好玩!玩着玩着,宝宝突然想把蚂蚁带回家玩,他发现了我手中的雪碧,刚好还有一点点没喝完。接下来你知道的——把蚂蚁装进瓶子里带回家。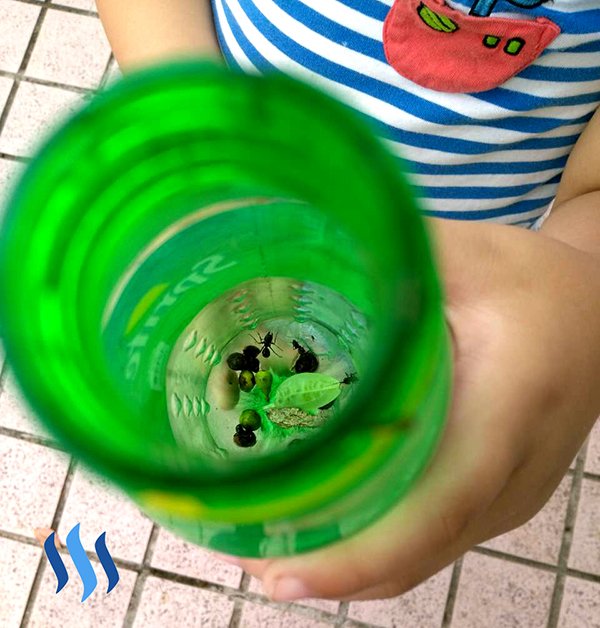 The ants in the bottle, and the food of the ants, the bark, the peel, etc.
装在瓶子里的蚂蚁,还有蚂蚁的食物,树皮,果皮等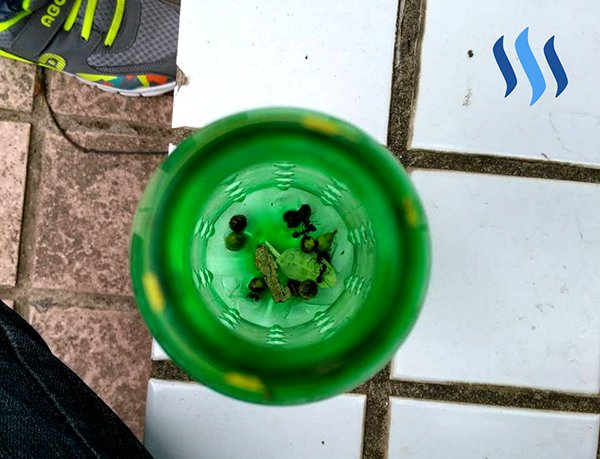 This is a photo taken from the top of the bottle.
这张是在瓶子正上方照的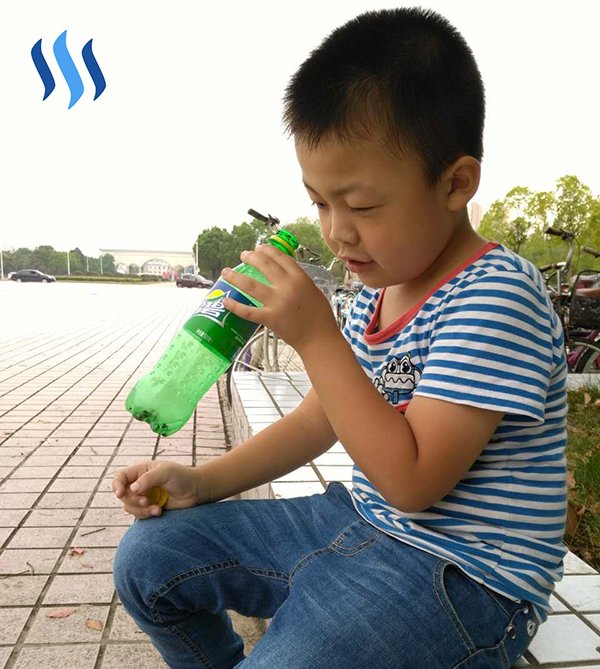 The handsome boy is watching the ants in the bottle is how to eat.
小伙子在观看瓶中的蚂蚁是如何吃东西的