I fondly remember a time when we would travel to Las Vegas for vacation. Now, with one of our major annual events for book sales being Viva Las Vegas, each trip is a lot of work interspersed with only a little fun.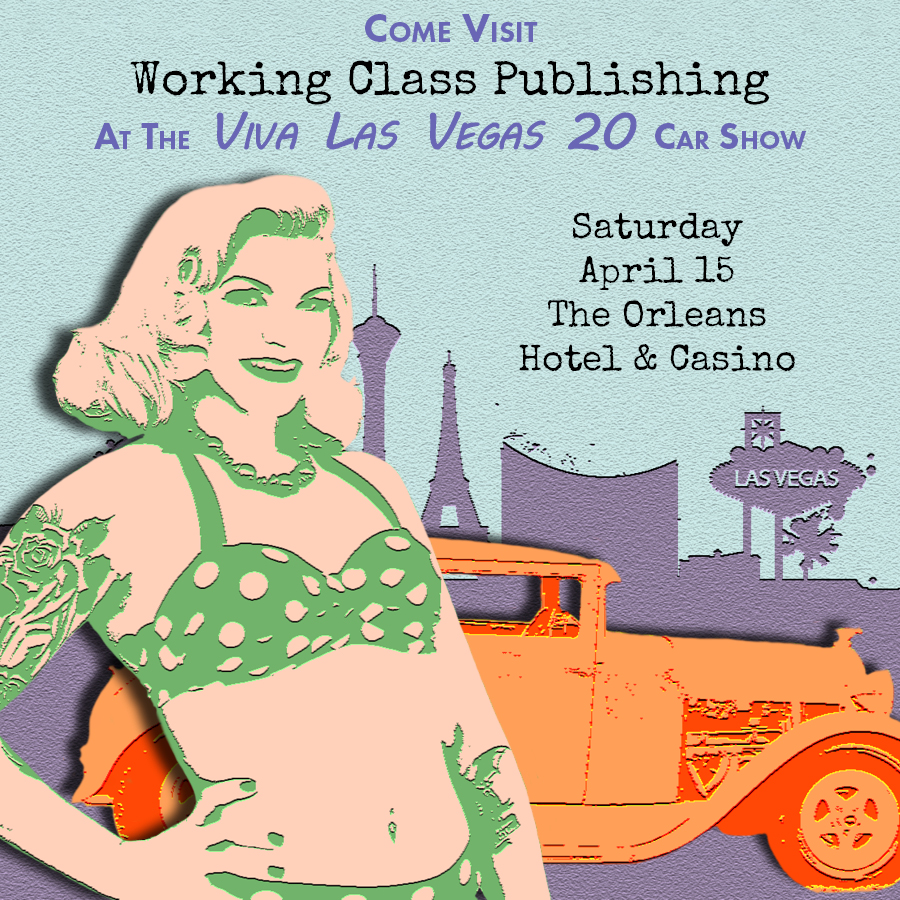 Our VLV20 Car Show Ad
When we first started vending at VLV, we were operating out of hotel rooms. This was incredibly difficult – the logistics of moving hundreds of books in and out of hotels, parking structures, valets, elevators, is something of a chore. That combined with the cost of hotels rooms for staff and guests and feeding everyone involved from restaurants…the cost seriously outweighed the benefits.
After the first year, we started renting houses on AirBnB near The Orleans. This solved a lot of those problems – a place for everyone to stay, plenty of storage space with no hassle of moving in and out of a resort casino, and a fully equipped kitchen to cook meals in.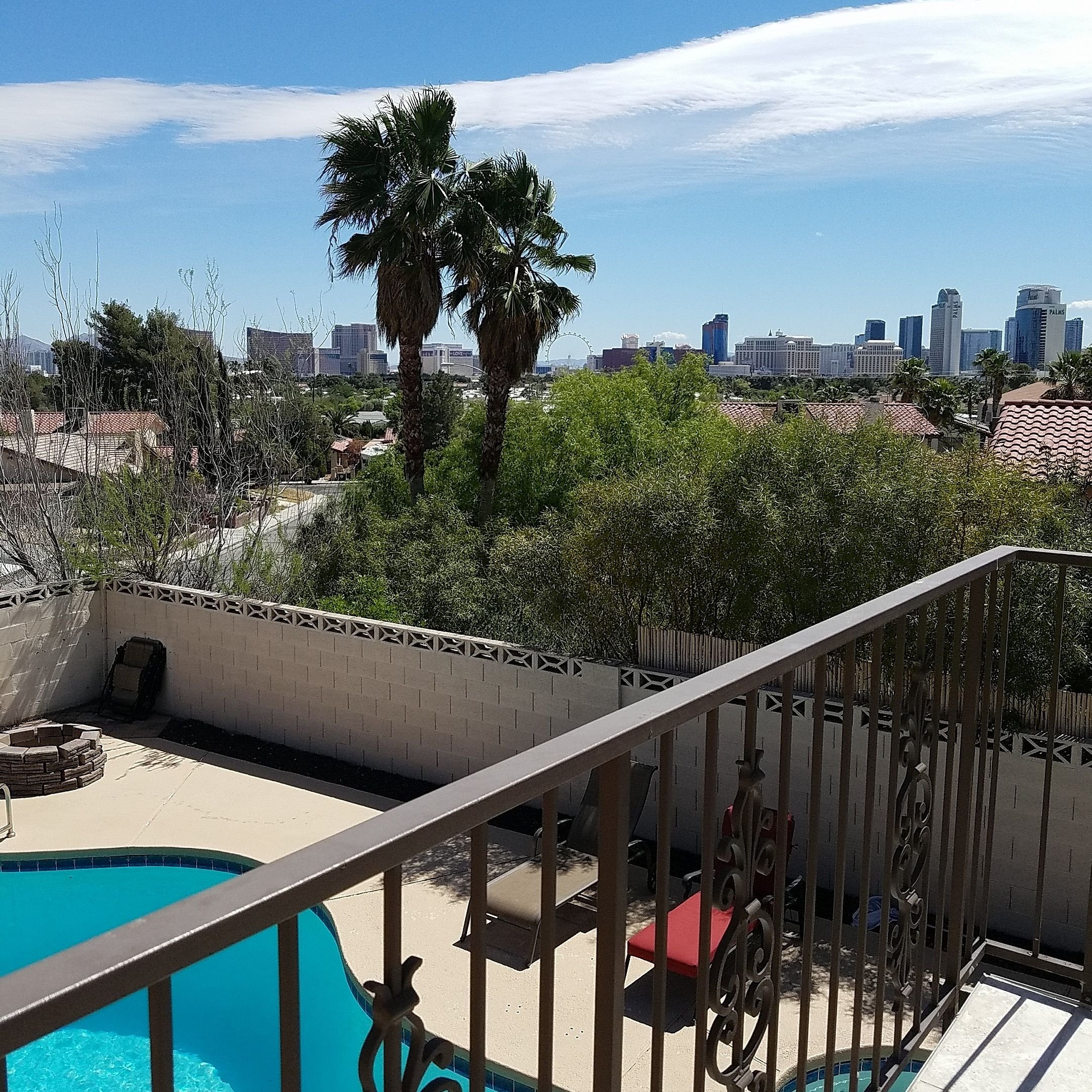 Super AirBnb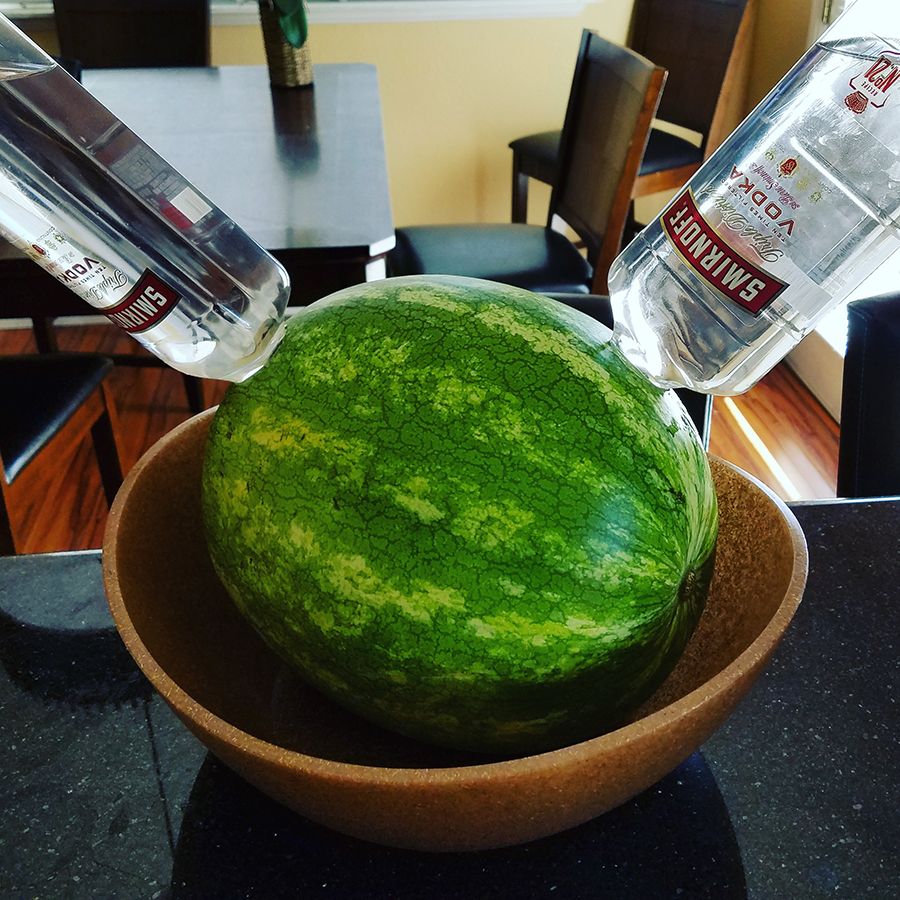 Failed attempt at vodka watermelon
This year we stayed in an awesome place near the Asian District of Las Vegas – nearby to dozens of incredible restaurants, but also directly in between a Mexican Grocery/ Bakery and a Supermarket and near our favorite vegan donut shop, Ronald's Donuts. It also had a pool, hot tub, balcony, crazy master bath, and TONS of other amenities that are nice after a long day at a car show.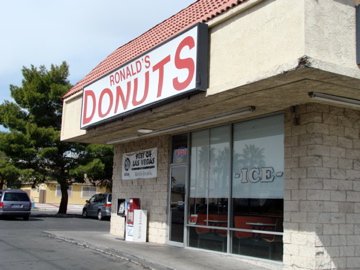 Ronald's Donuts
On Thursday, we held a release party for Vroom! By Shannon Brooke and Stocking Seams & Lipstick Queens by Claire Seville. We'll be doing a detailed post about that party soon.

Here's Ginny convincing people to visit our booth at Viva Las Bowling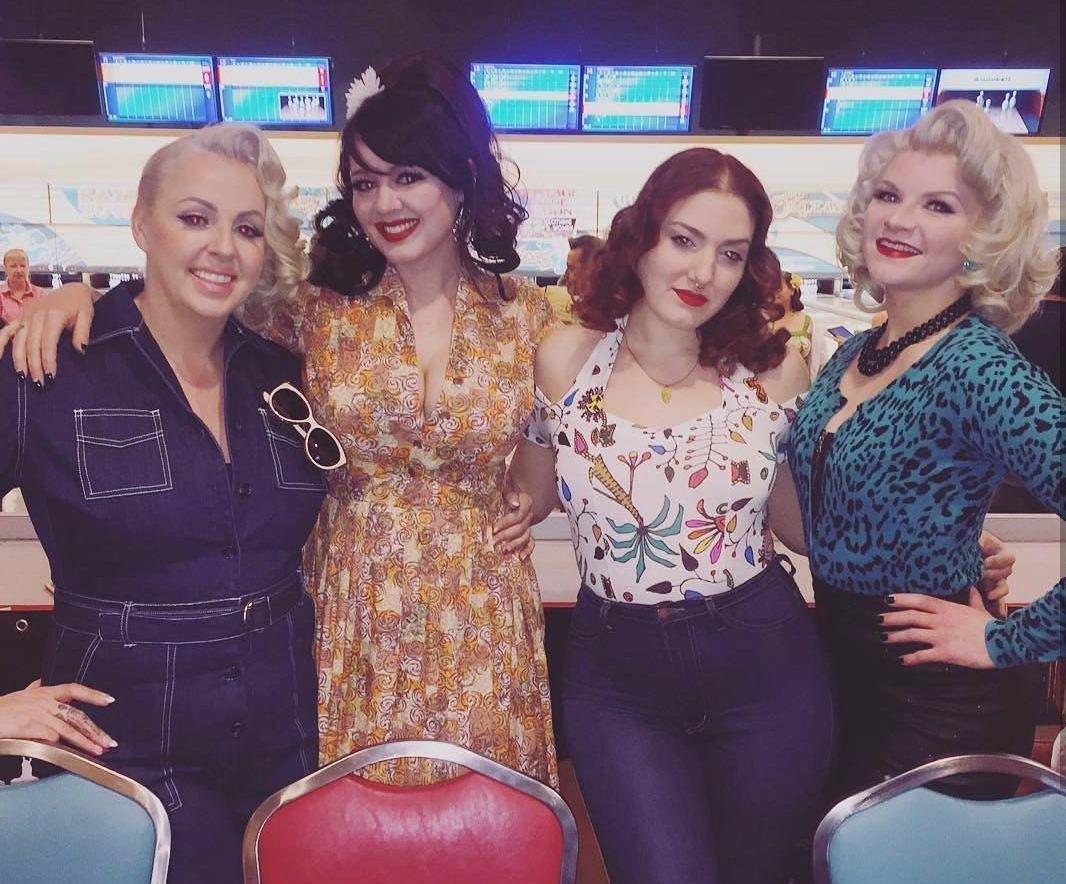 Claire Seville, Shannon Brooke, Porcelain, and Ginny Rosewater
This year at Viva we had a table at the Viva Las Vegas Bowling Tournament on Friday, and a booth at the Viva Las Vegas Car Show on Saturday. If you've never been to Viva, we highly recommend it – a huge annual event where people dress up in their finest Rockabilly attire, then spend days drinking, dancing, and listening to live music from all over the world. Of course, if you're looking for the Working Class Publishing crew, you'll more likely find us at the blackjack table.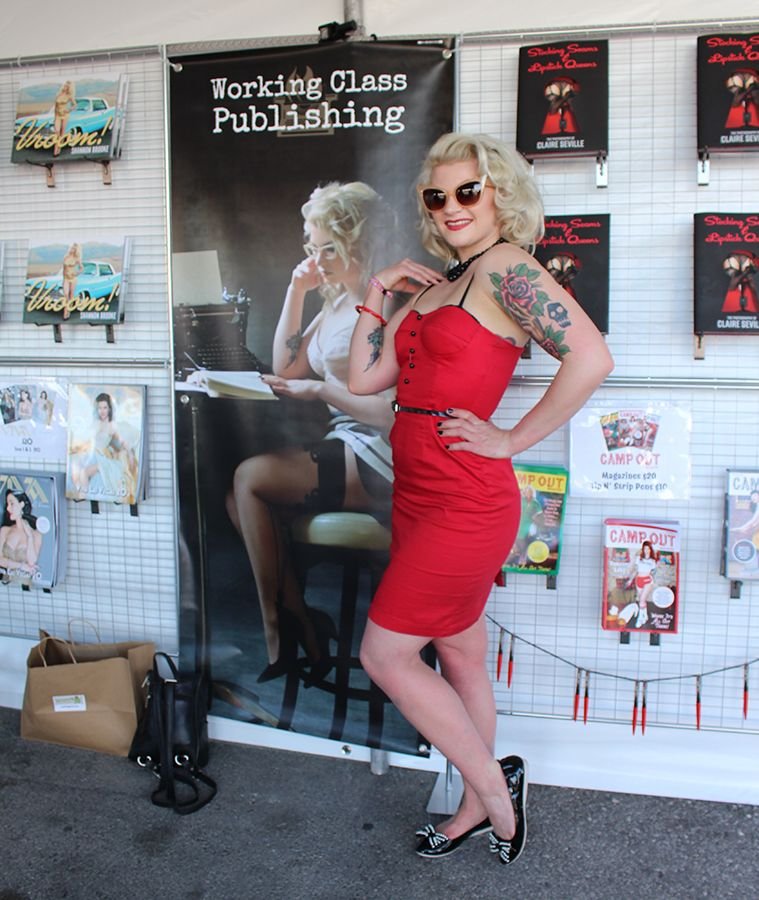 Ginny and our new fancy booth setup :)
The incredible Ginny Rosewater was working the booth and signing her pictures in Vroom! We also had the pleasure of hosting Claire Seville and Shannon Brooke, as well as model and burlesque performer Porcelain (who is also featured in Vroom!) and Playboy cover model Gia Genevieve (who is also on the cover of both of Shannon's books).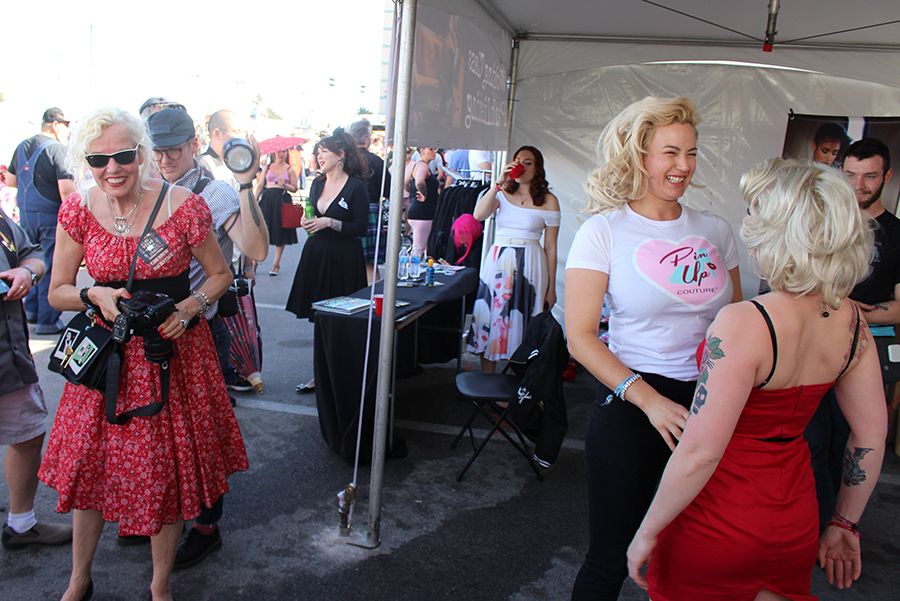 An impromptu photoshoot of Gia and Ginny by the legendary Ellen von Unwerth
After Viva was over, we had a couple of days to enjoy some time in Vegas. We tried Top Golf for the first time, and it was super fun – the fun of a casual driving range combined with friendly competition and plenty of cocktails.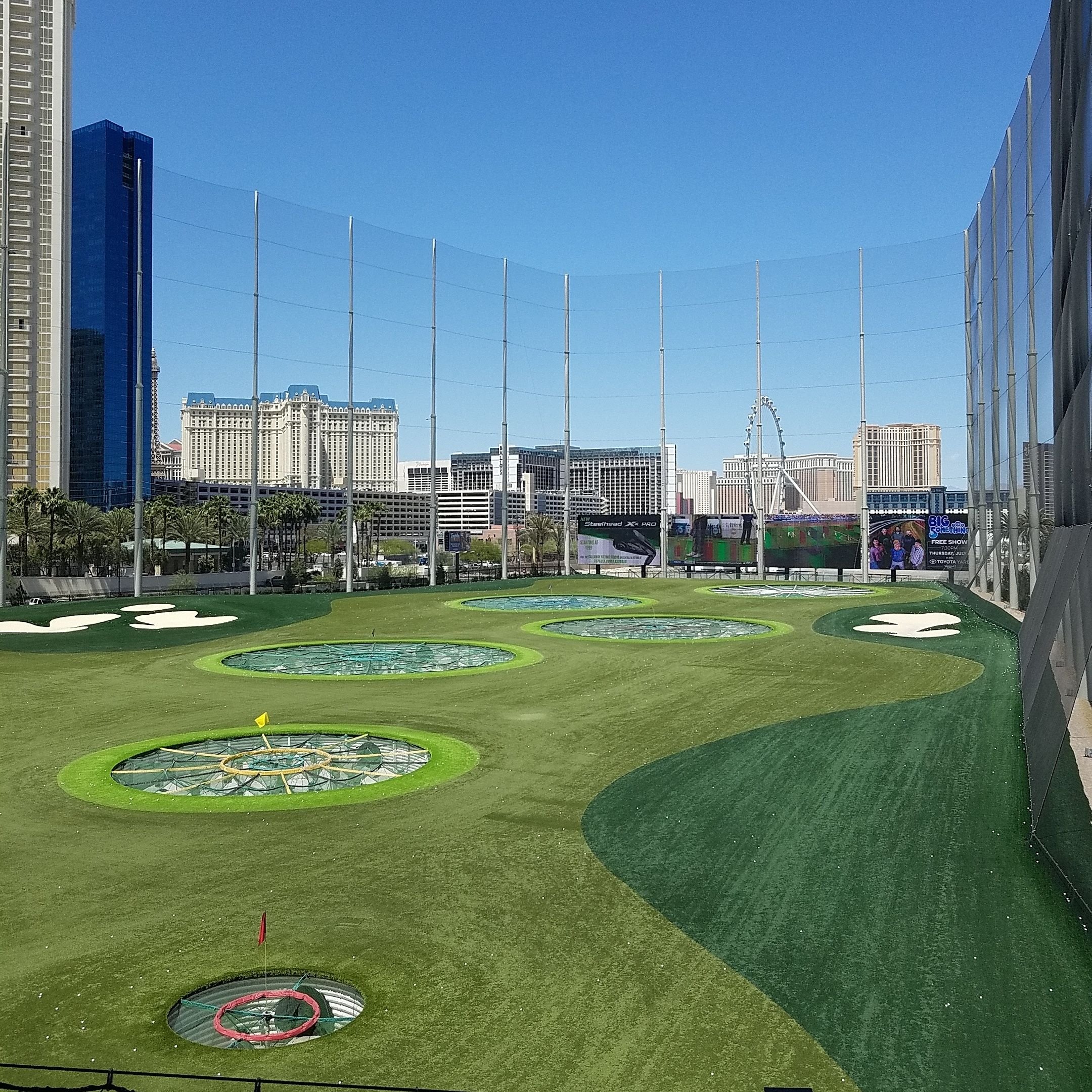 Top Golf - we highly recommend it!
Our crew also likes to spend a lot of quality time playing Sigma Derby – a vintage horse racing game still available at The D Casino. I love this game so much I could do a full blog post about it – the thrill of tiny metal horses pushed around the track while you play quarters on the odds.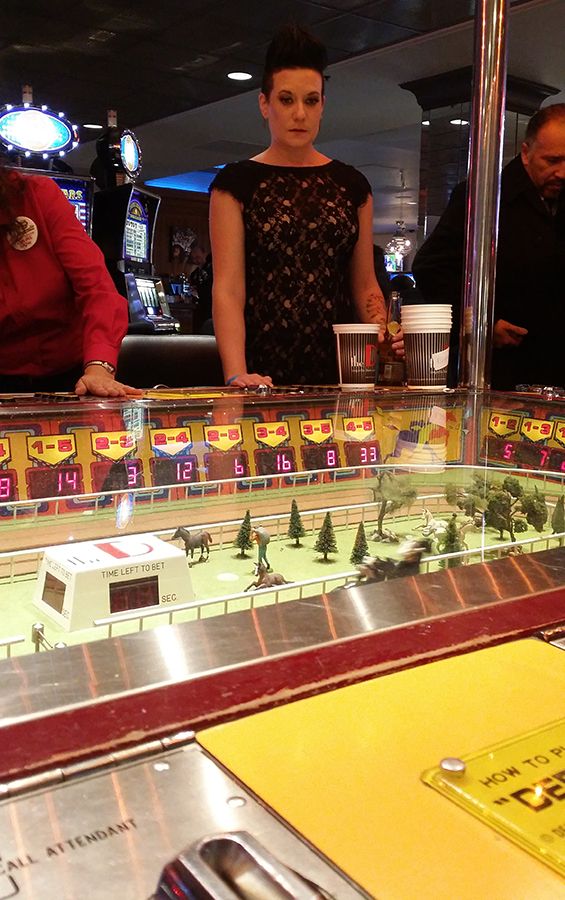 Sigma Derby fun with Amy