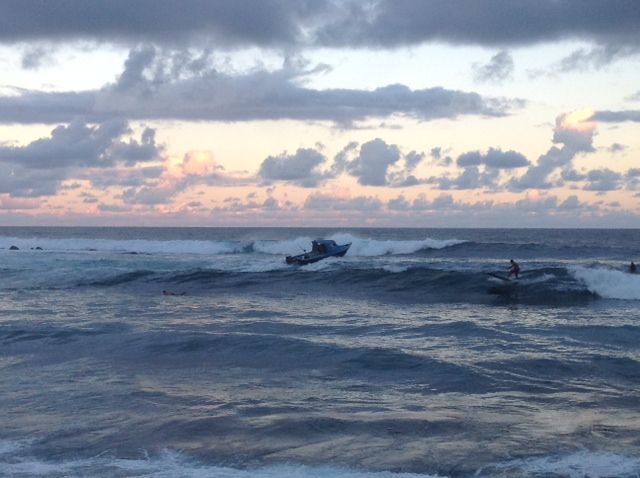 My wife caught me on this wave as a fishing boat was going out for an evening run!
I am an affiliate of Toms I love them!
Tom Barefoot's Tours sells Hawaii activity tickets to 1540+ vacation activities, tourist attractions, and things to do on the Big Island, Maui, Oahu, and Kauai.