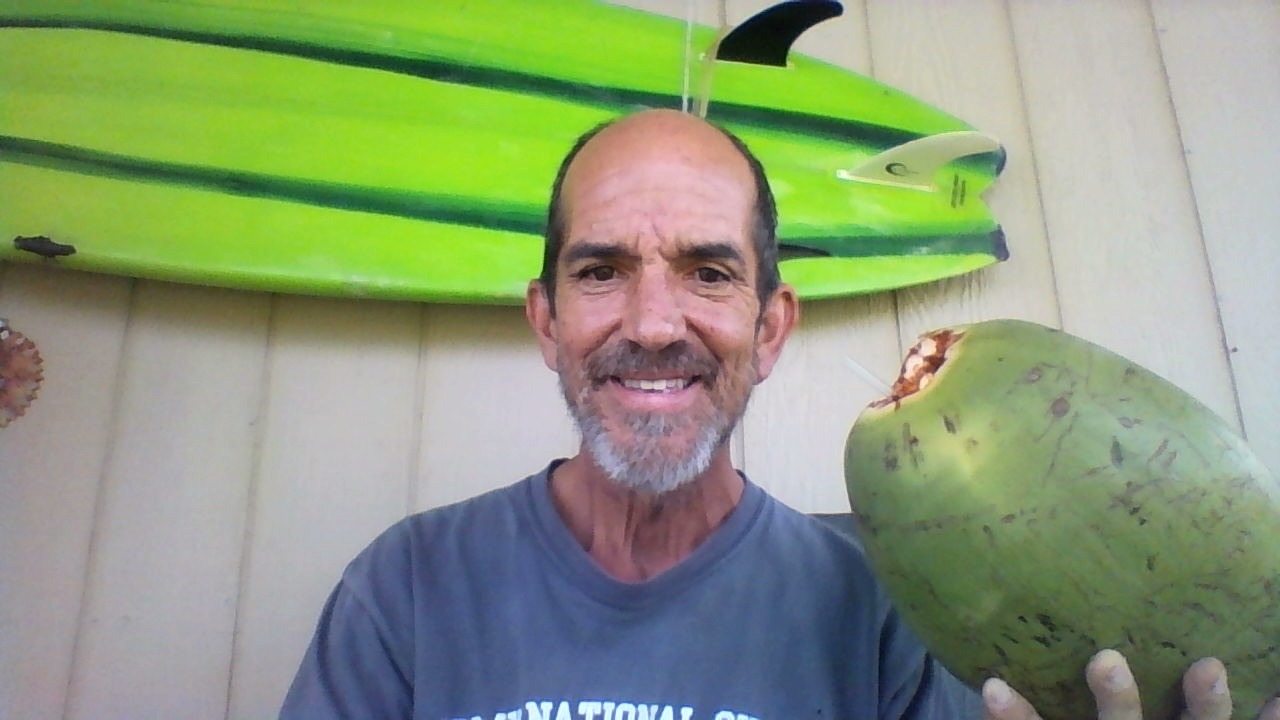 My friend taught me how to open coconuts from the end. It is much easier for me! I used to use a machete!
Now I use a pocket knife.
One of my favorite surfboards in the background. OLS Orchidland Surf Shop in Hilo has some great surfboards made for the surf breaks here on the Big Island!
Live life in the moment Aloha from The Big Island of Hawaii
Tom Barefoot's Tours sells Hawaii activity tickets to 1540+ vacation activities, tourist attractions, and things to do on the Big Island, Maui, Oahu, and Kauai.