So yesterday on @stach discord spoken word show, the theme was depression, the lonely road. Today while surfing through my feed, I came across @paolobeneforti's post on the writer David Foster Wallace, who hung himself on 12 of September, 2018 after battling depression for years. It made me wonder enough to put something thoughts together here.
---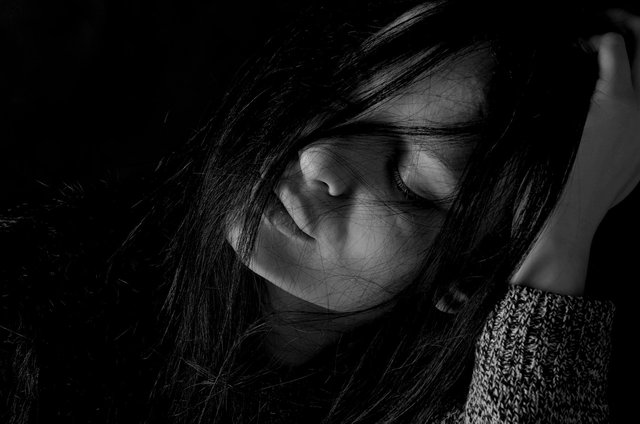 photo by 422694 on pixabay
---
I have battled depression, maybe not as bad as other persons may have experienced but I know the feeling of emptiness, of darkness, of sickness that comes with it. I know what it means to sit and stare, to wish you were dead, to hunger for isolation, to laugh at the struggles of men. Yes I know it.
Have I been able to get out of it, thankfully yes. In a way, I have pushed that darkness to the bottom of my mind. I have suppressed it by refusing to feed it. When I feel that emptiness creeping, I delve into something outside me; a book, a writing, a film, music and it helps.
Yet I feel within me that I stand on a threshold, a precipice. I feel that I have been lucky. I have not been devastated and I pray that I never will. I wonder sometimes, how I would react to such devastation that make men lock happiness out of their lives.
I remember seeing a movie, In Love And War, which was said to be based on a true life story of a writer. Was it Ernest Hemingway? I can't remember now and I am too lazy to google it but anyhow love crushed that man and it is said that he never married because of that experience.
---
Do you know the passion that would have burnt in that romance to make the man walk out of it so heart broken as to vow of relationship with anyone? I sometimes wonder if I would be able to survive such emotional trauma.
Dealing with depression is not an easy task. Some take drugs to help fight the disease, some pray. I write dark poetry, I get drunk, I smoke weed. Yes, each to his or her own. I have never sought to understand depression or why I feel the way I felt sometimes, I just simply wanted to stop feeling that way. I wanted light.
What do I know of how you feel? What hurts or bother you? I know this though, we do not know what the person next to you is going through. Be kind, be loving, give some of your time, be patient. You never know, you might just save a life. Peace.