It's a tough thing to say to yourself at 40, but I am really not sure what I want to do when I grow up. There are things that I am doing that I enjoy, but I still feel like I have not really found my niche yet.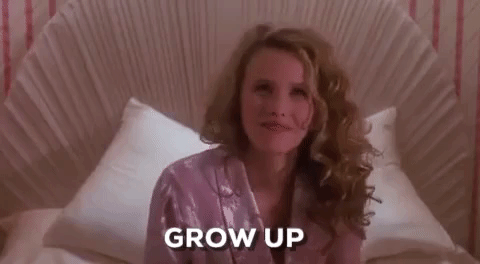 (Source)
Do you feel the same way?
For me, I love being creative. I like writing, painting, business planning, joke telling and so much more. The problem is, I don't know what I want to do. What I want to really commit to.
Currently I publish books, handle a few marketing clients and run comedy shows. I just think there is so much more that I could be doing. 
This week we saw Kate Spade and Anthony Bourdain commit suicide and it seems like they had their lives figured out. It seemed like they were successful at doing what they loved and clearly, something was wrong.
Everything in my life is good except my career path. So I feel lucky in a lot of ways. It is still tough to admit, and I am saying it on here to you all because I am more honest with my Steemit fans than anywhere else.  I make some money and could always make more, but that really isn't the issue. The issue is not really knowing what I want out of life, professionally. It is frustrating.
Something needs to change though, and I've got to make that change. I have to figure something out. 
I'm sorry that this blog doesn't offer any great advice or inspiring commentary. What I do hope you take away from this blog is that we all have stuff to figure out and improve. We should all be striving to find fulfillment in many ways. Without struggle, there wouldn't be rewards. 
I really hope you all have a great weekend and thank you for reading.
If you feel this way sometimes, let me know in the comments.
Thanks again.