We are one world, one people and we have one problem that supersedes all others. We are a people in dire need of leadership.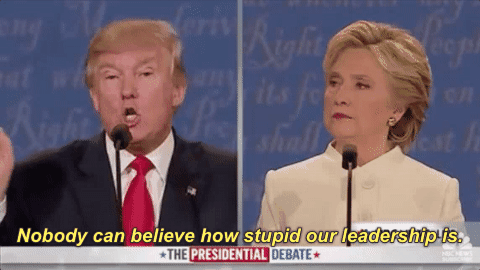 (Source)
One of the biggest frustrations felt around the world is that our leaders don't do enough to improve lives. They do a lot to improve their lives, and the lives of lobbyists and donors, but not the lives of the people that entrusted their leaders with power.
We are a world void of positive leaders. People children can look up to.
Presidents, Prime Ministers, Governors are leaders that would rather politicize a tragedy than stop the next one. But it goes much deeper than elected officials. Where are the citizen leaders?
Where are people like Mr. Rogers? Story time: Back in 1969, Richard Nixon cut the budget for public television and Mr. Rogers went to Capitol Hill to plea his case to the U.S. Senate. He didn't do it for publicity, or for personal gain, but he stepped up as leader in childhood education. In six minutes, he saved public television... and then some. (Watch this clip, it is amazing)
<iframe width="560" height="315" src="
" frameborder="0" allow="autoplay; encrypted-media" allowfullscreen></iframe>
We need more people like Mr. Rogers. People who lead and speak for those that cannot speak.
Where are the people like Dr. Martin Luther King Jr? A man who lead America towards and age of equality? A man who served with passion for peace. A leader who ultimately gave his life fighting for what is right.
<iframe width="560" height="315" src="
" frameborder="0" allow="autoplay; encrypted-media" allowfullscreen></iframe>
Where are the leaders?
In order for good people to lead, they need good people to follow. That is our responsibility. Humanity needs to get behind good people. We need to vote out the bad and give our children leaders to look up to. 
Take it one step further, we need to be the leaders we want to see in the world. Parents need to be the leaders of their households and raise children with the compassion, morals and equality that we learned from Mr. Rogers and Dr. King. 
First we have to recognize that the leaders we have trusted have failed us, and begin change our future. It is up to us. If we can't lead ourselves out of this downward spiral of greed and hate, then we will pass on a world more broken to our children and that simply is unacceptable. 
Find a way to lead each day. Find people you can believe in and vote them into leadership positions. If your representatives are not good leaders... vote them out. In a democracy, we all are responsible for the actions of our leaders, and we have to stop thinking of right and left... conservative and liberal. We must think of our children first and what is right. Find common ground and lead ourselves into a brighter future.
If we can't be leaders, find leaders and be responsible for the decisions we make, then we will be held accountable the future we create. We are out of time... Don't let the same thing happen to our children.
What do you think?
What leaders do you respect?
What can we all do to improve our world?
Let me know your thoughts in the comments below.
Thank you for reading.