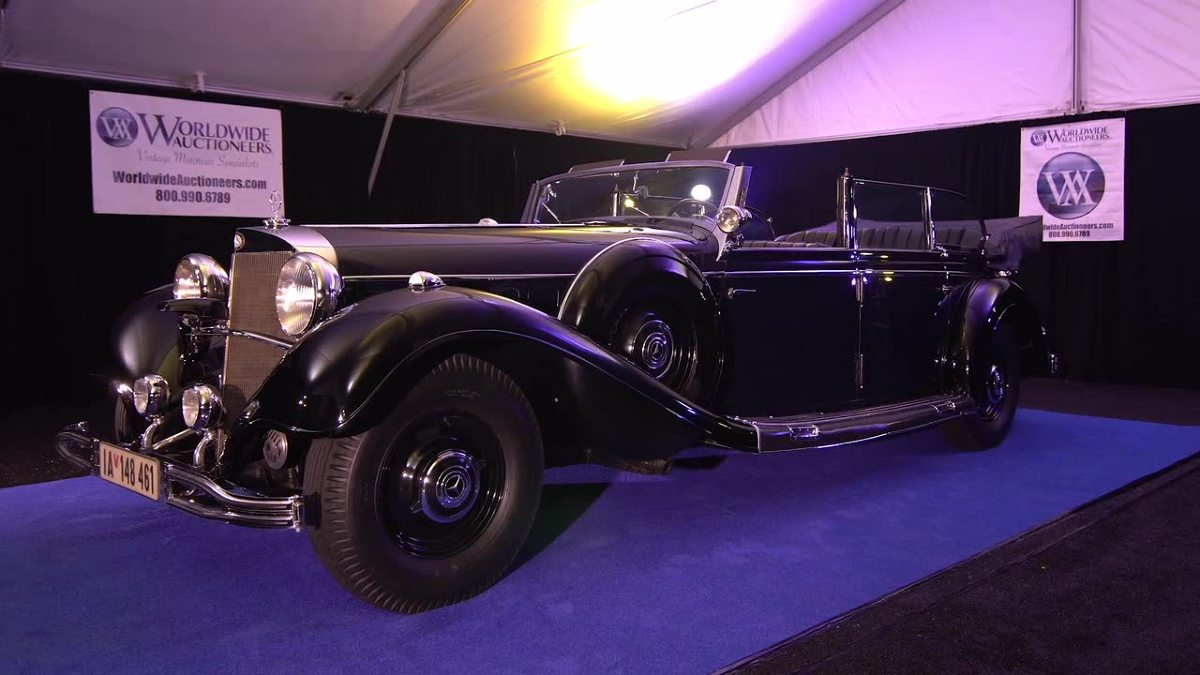 Mercedes hit the auction in Scottsdale in the United States ... Adolf Hitler. The car was produced in 1939, and in 1945 it was taken over by the Allies.
People, depending on where they live, react differently to this car. This car evokes mixed feelings. This is the most historic vehicle that has ever been put up for sale, "said auctioneer Rod Egan.
This Mercedes 770K was produced especially for Adolf Hitler. Under the hood worked an 8-cylinder, 8-cylinder gasoline engine with a capacity of 7.7 liters and 155 HP. It is worth adding that after the compressor was switched on, the power increased to 230 hp. The Mercedes 770K was armored - the panes were made of laminated glass with a thickness of 30 mm.
Ten percent of car sales will go to the Center of Szymon Wiesenthal, an international Jewish agency, dedicated to the protection of human rights. Similar models on the auctions are very rare and reach prices in the range of 8-10 million dollars.
The auction is scheduled for January 17.
Price approx...... 10mln dollars !!!!!