Hi guys,
if you are reading this article it mean you yet not found fulfilment in life and we all want it but nobody know the exact way of making it possible. here i am sharing my experience and thoughts hope it ll help you. First of all we have to understand that what it required to be fulfilled.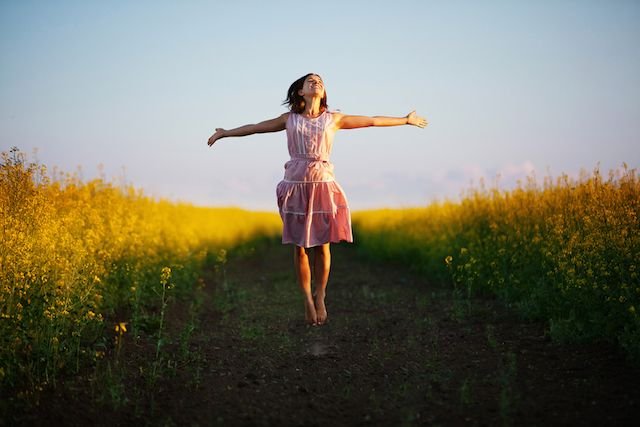 -first and most important thing is "purpose" yes you must have to know why you born in this planet. what is your life journey's ultimate goal as soon as you find it you will feel fulfilment in life. A life purpose is a combination of thoughts and activity that make you happy and satisfied all life long. there is multiple way to know your life purpose but one thing i will suggest you to know your life path number, a life path number is about our life journey and purpose. you can calculate it from here http://www.tokenrock.com/numerology/life_path/ it will explain you about you - who you are and what is your purpose. Note: life path number is for guidance it tell you about your true characteristics but do not follow it blindly.
Another method is to find it by yourself. here is some tips to find it
First Disconnect yourself from the crowd. It mean separate yourself from people around you and explore yourself to find out what is important for you or not what important for people around you . because most of the time we do many things due to Peer Pressure and distraction.

Make a list of what action/work make you happy and satisfied. This is the activity what you can do all/any time without getting bored and tired. if you did't find yet then you need to find out it by following you inner instinct. Meditation is very good to find out inner calling. Also try to do some new activity focusing on your interest area.

once you find out your purpose now start finding the practical way to stay on that path. for example if you find that music make you happy and fulfilled join any band or group to start or learn music and teach people through YOUTUBE channel.
Or
if teaching or educating people make you satisfied and you currently work as a accountant then you can start basic accounting classes or start a online Tally/accounting training programme.
by following your life purpose you will find peace of mind, satisfaction, happiness and also universe will bless you with name/fame/respect/money etc
Second important things is life are Health. Yes! without health you cannot enjoy the real test of life. keep doing some exercise, do some yoga/ meditation and eat healthy. we all know it

third important thing is wealth. yes in this materialistic world without no honey. you must have to save money some money for future and other important things. choose your career according your purpose and universe will bless you with wealth too. if you are not earning well from your job/business then find out the side way to earn some extra bucks. you can also invest in some mutual funds or any commodity.

other important thing is relations. your relations define the quality of your life. relations make our life beautiful. so make some good and close relationship. relation with mother, father, siblings, spouse, friends is important in life so be clear about them do not scarifies any of these relationship for a temporary fake relation. now days most of us doing this. so beware of any fake/temporary attraction in life.

other important things is "love" yes we all need it. find love of your life carefully and once you get it don't loose it till the end.

other things like House, environment, your hobbies also matter in terms of living a quality life
That's it. hope you like my first post in steemit. please upvote and resteem this artical. Thanks!!!!!!!!!!!