Yesterday I read @julimattos 's post about Saudade.
It's a Portuguese word that doesn't have a translation in any other language...
The way I understood it, Saudade is a melancholic feeling you get when remembering past you wouldn't want to go through again. Yet, at the same time, you feel a loss.
No matter the language, experiencing loss, heartache, love is universal for human beings.
"The greatest thing you'll ever learn, is just to love, and be loved in return."
by eden ahbez
But, what do you do with the things you own, real tangible objects, that are a constant reminder of your broken heart? They're too important and too personal to just be thrown away. Yet keeping them is too big of a burden.
Well, unless you insist on living in a continuous state of Saudade, I know of a perfect place!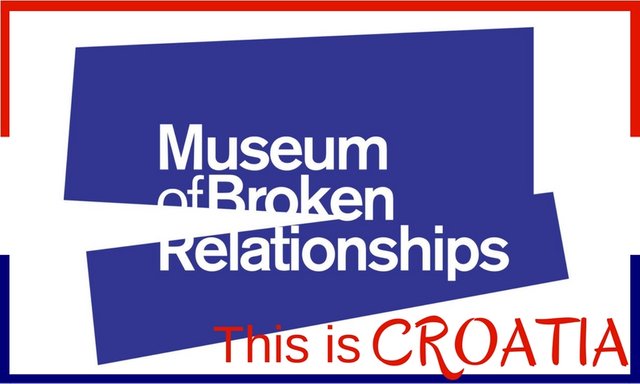 Source
It's not a joke
There really IS a Museum of Broken Relationships. Two of them, actually. The original one, in Croatia's capital city Zagreb, and it's branch in Los Angeles, California.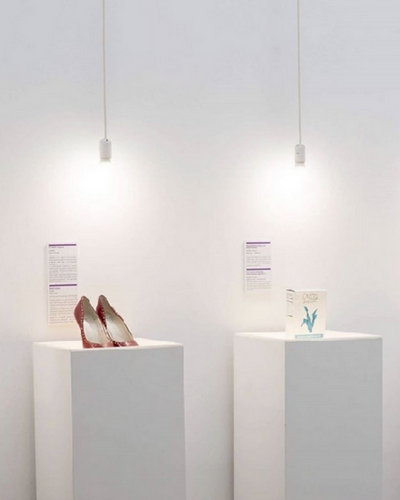 The objects displayed at this Museum are donated by people from all over the world.
Next to each object there is a name of the person who donated it and a story, told in their own words, of a relationship that ended and of the object representing it.
Seems too simplistic? Trivial, even?
Read some of the stories and see for yourself!
Sign Made of License Plates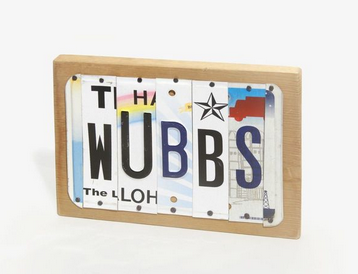 A couple of students married after a short engagement. They had a pet cat, named Wubbs, rescued from a shelter.
Once, they were at a street fair and made this sign out of linces plates. It was a wonderful day and now, after their marriage ended, the sign is a reminder of that happy day. And of a failed marriage.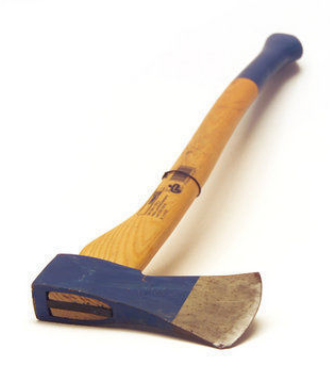 Axe
She was the first woman he let move in with him.
After a few months, he went on a 3-week trip. She cried at the airport and told him she won't survive the 3 weeks being apart from him.
When he returned, she was in love, and in a relationship with someone else. A girlfriend. Who she went on a holiday with, still leaving her furniture in his apartment.
So, he got angry. Bought this axe. And shredded one piece of the furniture every day of her holiday.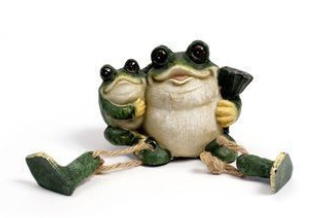 Frogs
Thes frogs were a Christmas gift. From a mother.
She left when the child was 3.
.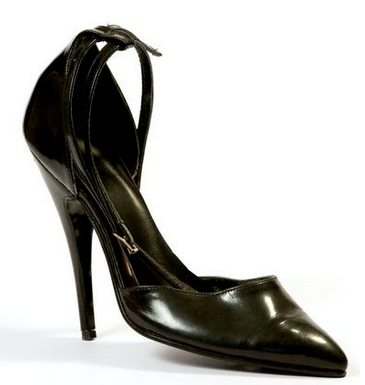 A Stiletto Shoe
She fell in love at the age of ten. Summer love that lasted for a few years. Until he and his family moved to Germany.
They wrote letters and vowed to never marry anyone else.
40 years later, she was working as a prostitute then moved on to become an S&M dominatrix.
Her first client wanted to be whipped hard. She made him lick her stilettos first.
Then she recognized him. It was her childhood love.
They talked for hours, he was married and proposed they never meet again. But asked to keep her stiletto as a memento.
"When he walked out the door, it felt like my stiletto-less foot was no longer mine." she wrote.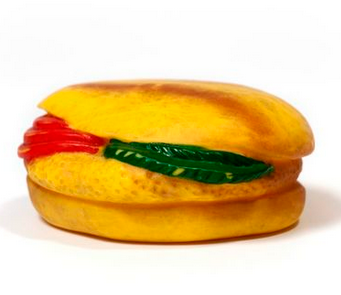 A Hamburger toy
Her lover had a dog. This was his toy.
She misses the dog more.
.
.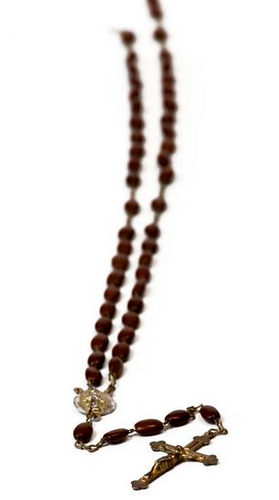 A Chaplet
His high school sweetheart Ester, left her chaplet on his desk. Neither of them saw it.
A few days later they were in a car crash. She died. He lived. When he got home, he found the chaplet.
For years he was tormented by guilt, because he was the one who lived.
He became a fireman, and kept this chaplet on the rear-view mirror, for protection.
His girlfriend asked why he has a chaplet, since he's not religious. He told her, and went to therapy.
He's no longer a fireman. Changed his job and found a better place for the chaplet - in a Museum.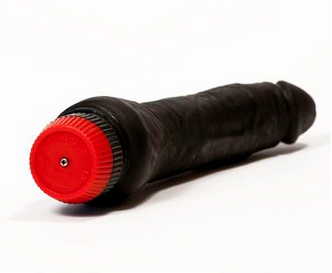 A black dildo
Her boyfriend gave this to her. They were in a relationship, but waited to marry before having sex.
They had a child they both loved, but divorced after 7 years.
She wrote: " It took me a long time to realize how much good sex matters. "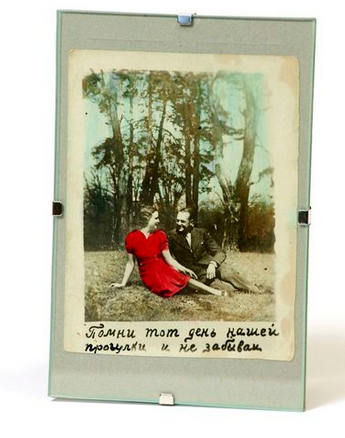 A postcard
A 70-year-old woman from Yerevan, the capital of Armenia donated this postcard to the Museum.
Her neighbours' son was in love with her and slided this postcard once under her door.
His parents asked her parents for her hand, honoring the Armenian tradition.
Her parents refused.
The boy drove his car off a cliff that same evening.
---
All the photos can be found on the official site of the Museum.
If you come to Zagreb, make sure to visit this incredible place, and don't worry, the collection keeps changing and growing as the exhibit travels worldwide.
If you have an object you'd like to donate, look for Contribute sign on MoBR's website.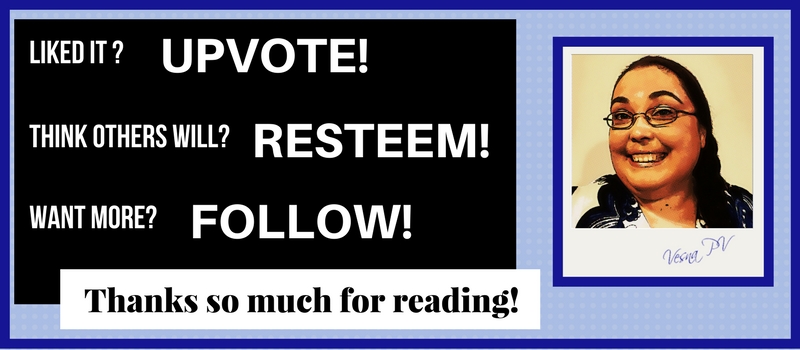 ---
Here are some other posts from This is CROATIA series, in case you missed it:
Farmer's Markets
Springtime
Beach Game
Plitvice Lakes
Too Much Truffles On Your Pasta?