Baiturrahman Mosque in the heartland of the Aceh - Banda Aceh
The mosque of Baiturrahman is located right in the heart of the city of Banda Aceh. Supported with strategic layout makes the Baiturrahman Mosque crowded tourists. In addition to the many tourists, Masjid Raya Biturrahman also became the focal point of all activities in Aceh. Here's what the Baiturrahman mosque became one of the reasons why the city of Aceh, Serambi Makkah is referred to as. 
In addition as a place of worship, the mosque is often built with unique architecture as well as sturdy. As the reservoir of the activities of the people, the mosque became one of the important components in the life of society. Who would have thought that behind the robustness of the mosque as well as the beauty of the architecture there is a piece of history that not many people know. One of them is the mosque ofBaiturrahman in Aceh that keep the story of the history behind the glory.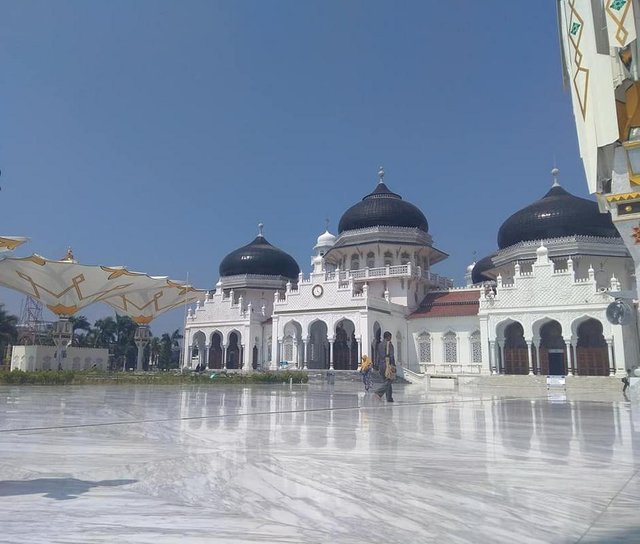 Baiturrahman mosque in banda aceh became one of the mosques the pride of the people of Aceh. After the Tsunami disaster in Aceh on December 24, 2004 this more beautiful since the mosque after the tsunami. A lot of renovation changes up to 5 times as well as some expansion area. Even the mosque had become a refuge when the people of Aceh tsunami attack in 2004.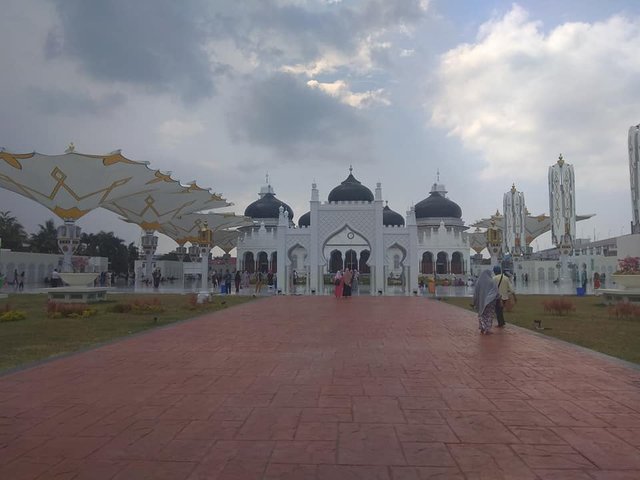 For those of you who visited the mosque, you will be amazed amazed by the beautyof the architecture of the building. One of the oldest mosques in Indonesia has interior and exterior that has a Ustamani Turkey Sultanate style is very distinctive. The building of the mosque is dominated by white color with large black dome and there are 7 towers surrounding it. The mosque can hold up to 2000 people in it.
Please give suggestions and criticism to this article for my fix faults. thanks