We all have a superpower!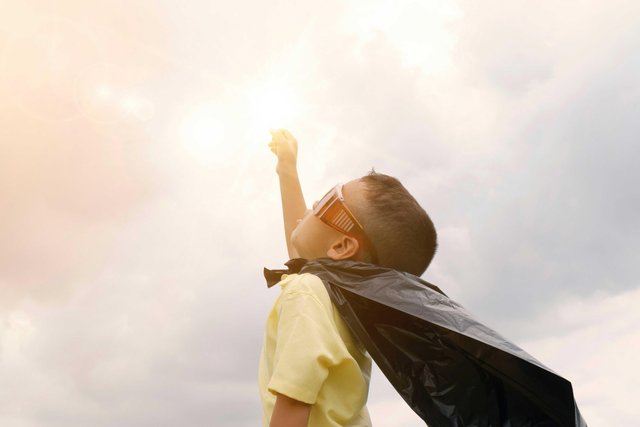 Do I mean super strength? Super speed? No. I don't mean those kinds of superpowers cause they're from a fictional world.
In the real world I believe we all have a superpower, some people have the ability to make others laugh even when they're not having a good day, others have the ability to understand people and connect with their feelings, others have the ability to analyze in just a little time very complex equations and math problems and others have the ability to express themselves in many different ways, including music, art, languages, etc.
Maybe you see these things as just abilities and nothing more, but I see them as something really big, and you know why? Because these things have proven to change people's lives, take for example, being able to speak more than one language. I am from Venezuela and my mother tongue is Spanish, just like many other Latin American countries. But one day I decided it was the moment to make a difference and I always dreamed with the idea of speaking English, thanks God I was given the opportunity to learn and here I am! Trying to improve my English every day, trying to learn new things about this beautiful language. It doesn't stop here, I want to learn other languages too!
So, like I was saying, these abilities turn us into superheroes because we expand our world and our limits in a way we don't even get to imagine. There are many different superpowers and I'm pretty sure you got one (or more) of them within yourself.
Some of these abilities really help us make a change, even without realizing, we change people's lives, we can cause a huge impact in their lives. Sometimes people out there are waiting for some advice or a word that gives them hope. You may have the key they're looking for and never forget that.
If you use what God gave you and you're decided to make a good impact in society you instantly become a superhero.
Now tell me... What's your superpower?