Instagram shared the details of 3 important steps that closely related 1 billion users. While taking care to make important updates to Instagram security, the user will be very pleased, especially in the steps to be taken. Instagram is doing innovations on certified account retrieval. How do I get an Instagram-approved account?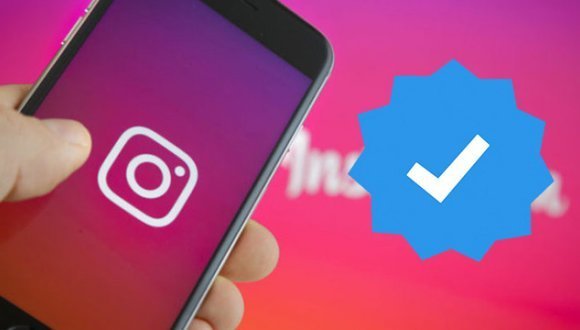 Let's start with the details of the 3 important steps of the social media platform under Facebook. This is a new feature that will help you understand the realities of accounts with many followers on the platform. Another form of global validation for prominent individuals, namely an approved account receipt form. Finally, improved two-factor authentication that will allow you to securely log on to the platform.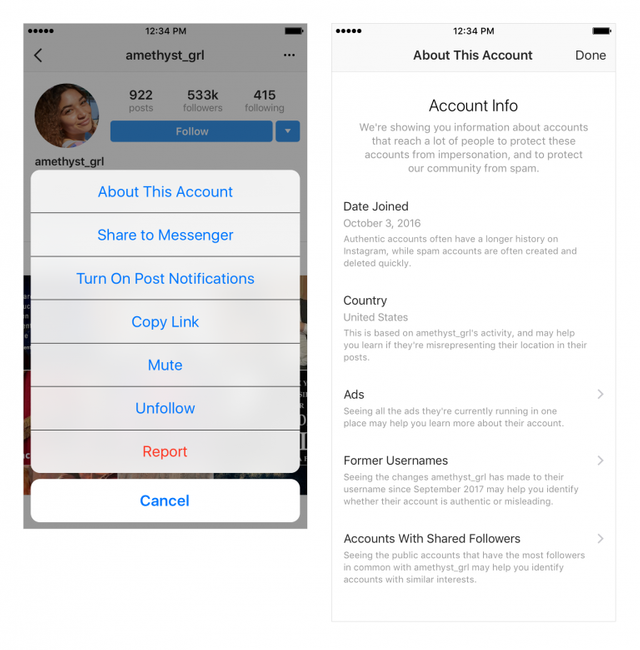 In the coming weeks, Instagram will be refreshing about this account so that users can see more information about accounts that reach massive amounts and assess their authenticity. You will go to the profile for this and choose About This Account from the ... menu. Here you can see the account's date of entry to Instagram, the country and the last 1-year username changes and the account's ads. And thanks to this innovation, people with accounts that have lots of followers will be able to view account information.
How to make instagram account verification?
Instagram has activated the feature for acquiring an approved account. Instagram underlines that the account must comply with the terms of service and community rules in order to be approved. For the account verification form, you need to follow the Settings and Verification Claims order from the Menu icon in your profile. This gives you access to the Application section for Instagram Validation.
This section requires identification or official business documents issued by a government agency indicating the date of birth in order to be evaluated, as well as user name and surname information. It is also pointed out that the application you make here does not guarantee that the account will be verified. By sharing them, users can increase their chances of getting an approved account or in other words getting a checkmark. In short, users will now be able to request individual account transfers for approved accounts. Let's also note that you do not need to update an app to see this section.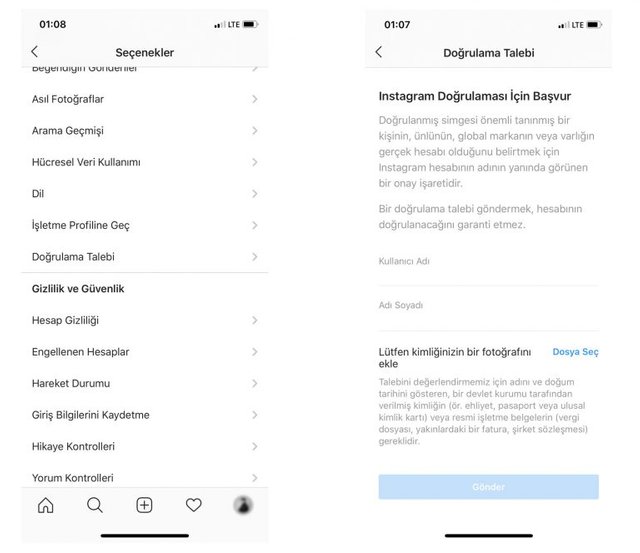 Support for third party verification applications will help you log into the Instagram account. With this two-factor authentication type, logging into your account will be both easier and safer. To use this you need to select the Menu icon and Two Factor Authentication from your profile. If an existing verification application is installed, the application automatically finds it and sends an access code. When you go to the application and enter the code Instagram, the property is activated automatically. If you do not have such an app, Instagram will offer you the App Store or Google Play Store options.