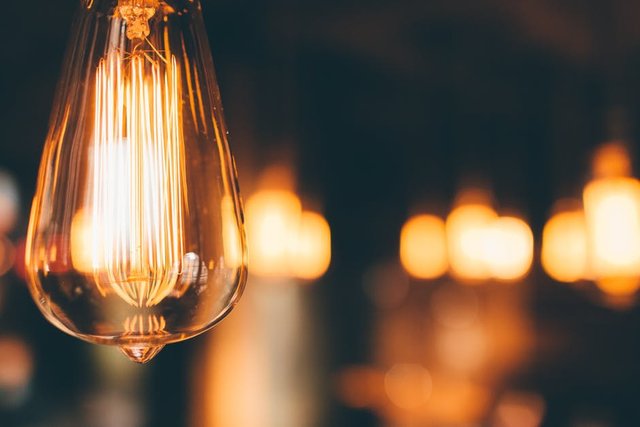 Most of us have been heard the worn-out expression of "follow your passion". Easy to throw around, harder when you have bills to pay, but hardest when you're not even sure what your passion is. If you're going through life hoping for a change but still searching for that elusive passion that everyone else seems to have but you, it might be time to change your quest.
So, don't follow your passion.
Follow your energy.
Almost every single one of us has something that energizes us. Something that gives us energy, even at 9pm on a Friday night after a long work week. Chances are, it's not the job you spend the majority of your waking hours at. It might not even be the thing you've done as a hobby for years, trying to make yourself like it more and more while knowing deep down that it's just not for you. And that's okay.
It doesn't have to be big, or even have the potential of buying you a yacht someday.
It could be posting on Steemit. Visiting antique shops. Fishing. Drawing. Baking muffins. Knitting. Anything! But for nearly everyone on this planet, we have something that gives us energy even when we would least expect it, something that makes us lose track of time and wish the day never had to end. And, if you pay attention to your body and what you feel when you do certain things, I'm sure you'll find your "passion" in no time. Then, do more of that thing. You'll be surprised at how happier you may find yourself, even if it's after everyone already went to bed.
Don't worry about your passion.
Pursue your energy instead.
"A Single Seed" is my new attempt to get out one idea every day that I've learned or accumulated over the years, with the hope that it may stick in someone else's memory bank as well. The idea may be related to fitness, business, life, or philosophy, but I think you'll find that many can change domains if you wish them to. With each seed planted, a new life awaits.
Image credit: https://www.pexels.com/photo/bulb-electricity-energy-glowing-510169/