Good morning Steemians! I finally got my bullet journal things in the mail and have begun my life of organization (hopefully). It's a new month (hellllllllllo, August) and I'm pumped to get going!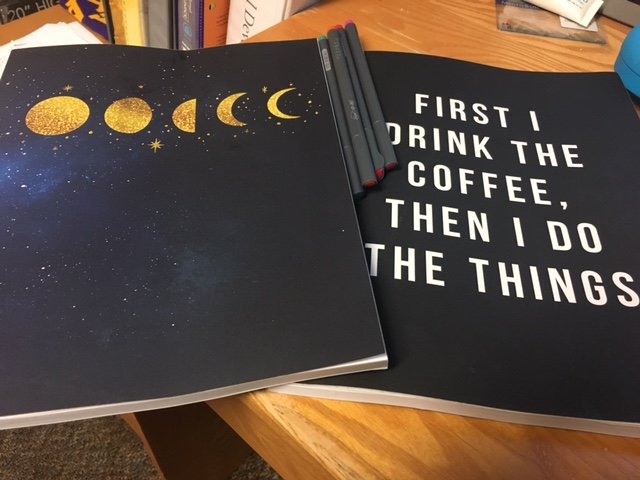 Naturally I have a Gilmore Girls quote bullet journal (bujo, that's apparently what the cool kids are calling this bullet journal thing). Are they not the most precious? I got both those notebooks (150+ pages), a pack of 10 fine tipped variety colored pens and a mini ruler for under $26. Not a bad deal- I can feel good about organizing my life for less than $26.
A couple of the things I was most pumped to Bujo was my habit tracker and my weekly planners. Here's a taste of how they turned out…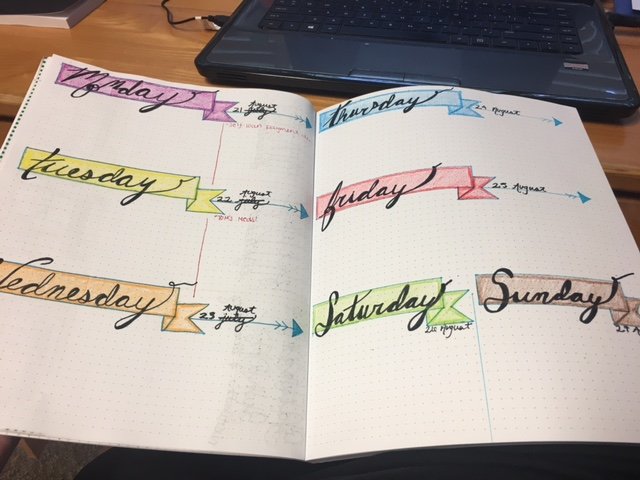 I fell in love with the banner layout. I found a lot of my ideas through instagrammers, pinterest, and youtube videos. These banners won my heart though. As you can see, I already messed up the months-but it's your journal, so you can fix it however you'd like! I'm a big fan of just crossing shit out!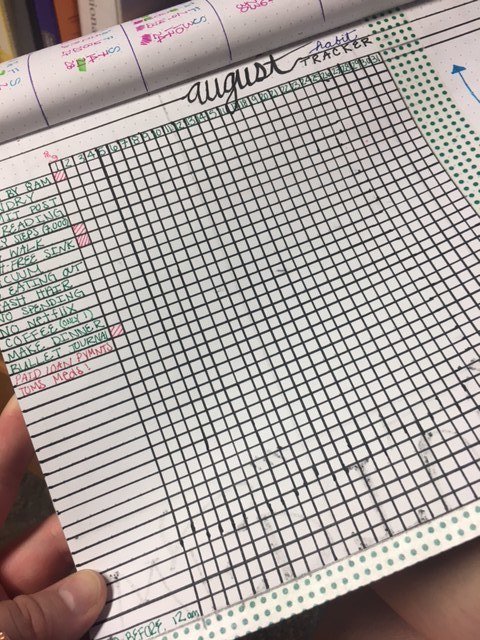 The habit tracker is something I was super pumped about starting because it gives me that feeling of checking something off my list. It motivated me to get my ass out of bed by 6:30am, go for a dog walk, do my dishes and shower before it even hit 9am. As you can see, I was a little over eager to get to check off some of the items on it already. It's a bit cluttered for my taste, so I think next month I'll spread the boxes out a bit and maybe do it with a finer tipped pen since that black marker made it a bit bulkier than I would have liked.
Well, day 1 of living that Bujo life and actually utilizing my planner/habit tracker. I can't wait to see what it looks like halfway through the month! I'm only on day 1 and am already in love with it. And, the creativity you can put into it is super calming and helps me to chill at the end of the day. Some of it is a bit time consuming (like the building of that habit tracker), but it's well worth it. And, if you want to start slower and ease your way in with easier designs-it's your journal, you can do whatever your heart desires!
Cheers and happy bujo'ing (or whatever it is that helps you stay organized)!