Where do you write your posts for Steemit?
Where do you write your posts for Steemit?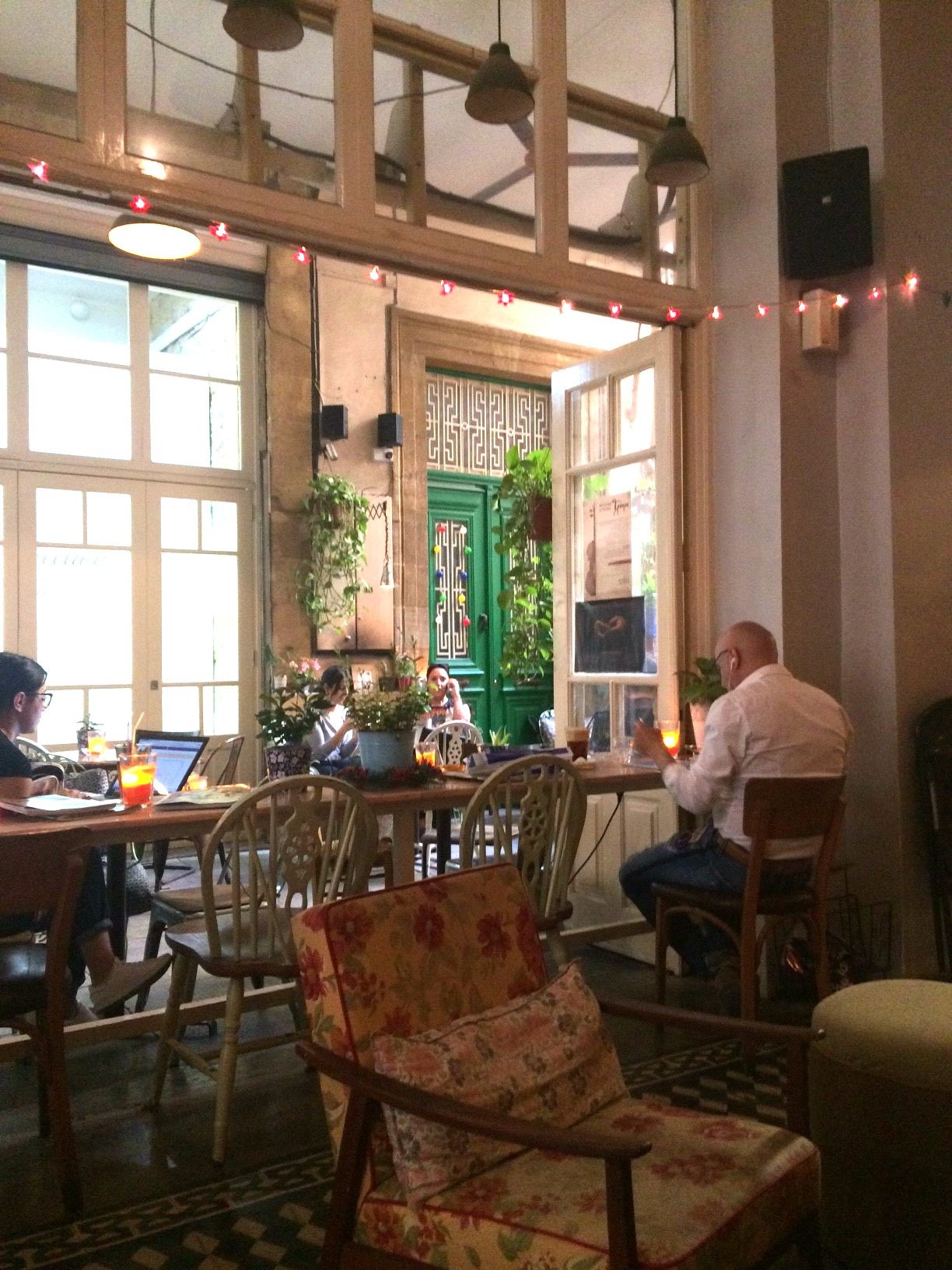 Today I've decided to share the place, where I usually write, edit and post for Steemit. It's become a whole ritual - to share something with you guys, to speak out and be heard. Everyone writes in different ways. I mean that it's convenient for someone to take notes in a notebook, someone likes just to print the text, the inspiration comes also differently - to someone - at home, to someone - at work, to some - in the subway, bus .. But have some particularly favorite places where I can calmly think, organize my thoughts and put them into sentences.
Walls, furniture, and music - all connects in one picture, into one atmosphere of magic, comfort, ease in art cafe Pieto.
This place is located right in the center of Nicosia, on the main street - Ledra.
The cafe is unique in style, it has friendly staff and delicious coffee/tea.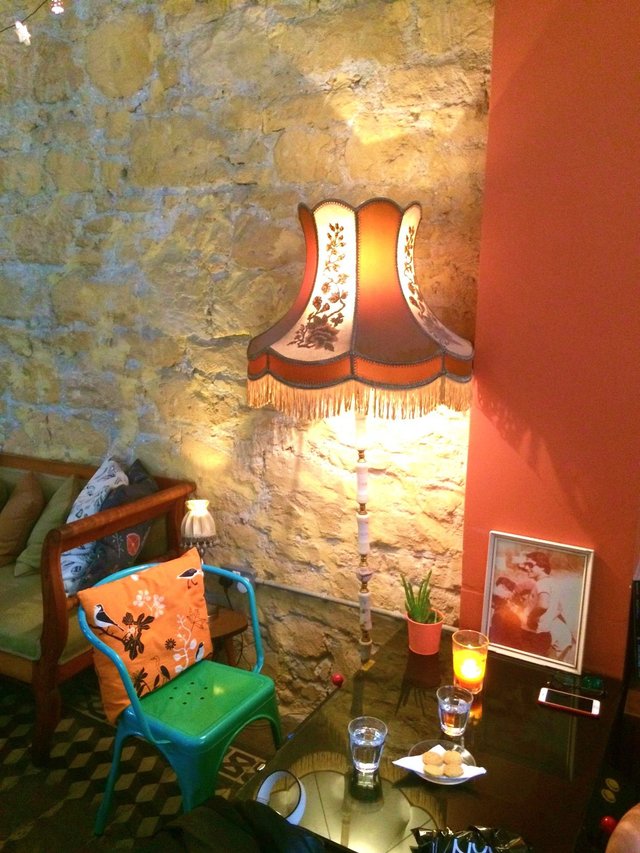 Prices, of course, bite a bit. For example, green tea (not from a bag, but a teapot of a fragrant mixture of herbs) costs 4.20 Euro. But the pitch, taste and environment are definitely worth it.
For tea / coffee, you will be given a cookie and a glass of water for free. So the price in a sense justifies itself.
I finish my delicious and aromatic drink, finish the next post and dissolve in jazz, lights on the windows, in my inspiration ...