The Benefits of Being A Human
First off, congratulations! Because if you're reading this, chances are you're human, or at least a dolphin with an above average intelligence. And that means you beat the odds by merely not being born an amoeba, or exist as a bit of space debris, or a hemorrhoid up my ass, or a mentally challenged dolphin. Considering the sheer amount of biological and abiological matter out there in the universe, what are the chances of any one of us actually being a human? It must be up there with winning the lottery 10 times in a row. We basically hit the jackpot big time.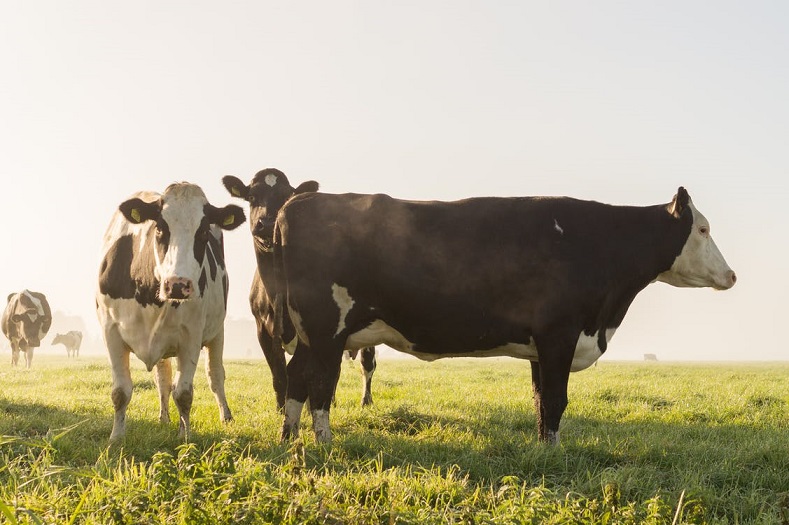 Found them - the true cause of global warming
I don't think, for the most part, we express enough gratitude for not being a hemorrhoid up someone ass, but I suspect there's an evolutionary reason for this. Caveman who were too preoccupied contemplating why they weren't a mammoth probably didn't fare too well actually fighting them to have many descendants. So unfortunately, inheriting the very genes that allow us to remain miserable after winning 10 lotteries in a row is sort of part of the prize pool of being human. But make no mistake, compared to all the other creatures around here, we're basically Gods. So how have we chosen to wield this power over lesser lifeforms?
Animal slaughter
Well I have good news and bad news: the good news is that the very same brain power that has allowed us to invent the photocopier so we can find out what our own asses look like, has also enabled us to become pretty efficient at killing other animals, over a hundred billion a year, in fact. The bad news is I was lying when I called it good news. Indeed, you'd expect they'd be some very compelling reasons to justify 2000 times more yearly animal deaths than the number of people killed in World War 2. But 2000 animal Hitlers are not being thwarted every year, despite Orwell's Animal Farm trying to convince us otherwise. Ultimately, considering that most research has shown that a strict vegan diet is perfectly nutritious, we have to come to terms with the fact that these animals are killed for one predominant reason: because kale tastes like shit.
Fine, So What?
'Ok, so one or two or a few hundred billion chickens and pigs and buffaloes die, so what? I happen to like buffalo wings!' I hear a hypothetical straw man ask. Well, while animals are not as sophisticated as (some of) us, they are still sentient beings capable of immense suffering. Almost all animals respond to physical pain, except maybe frogs, which are a bit oblivious when it comes to being slowly boiled for some reason. Still, when common practice in the farming industry is to grind up or suffocate countless baby male chicks in plastic bags for the crime of not being able to lay eggs anymore than you or I, it's hard to not sympathize with their physical suffering.

Shhh - I'm pretending to lay an egg, don't tell them I have a pecker
Furthermore, many animals are also capable of experiencing extreme grief and anguish, like when mother elephants mourn over the death of their young, which doubly sucks for them considering their exceptional memory. Millions of cows worldwide are forced to give birth every 9 months just so they can have milk extracted by machines in their tiny crates. These baby calves are taken away from their distraught mothers within the first day so as to not waste any of the latter's precious milk.
Of course most of us are complicit to this process of large scale animal torture and killing just by contributing to market demand. Overall, a non vegan person is responsible for murdering approximately 100 animals a year. Minnesota dentists tend to have a slightly higher batting average here. Remember, this is all pretty much for the sole purpose of us being able to enjoy the momentary pleasure of consuming meat. Maybe we should all try eating Brussels sprouts while masturbating instead?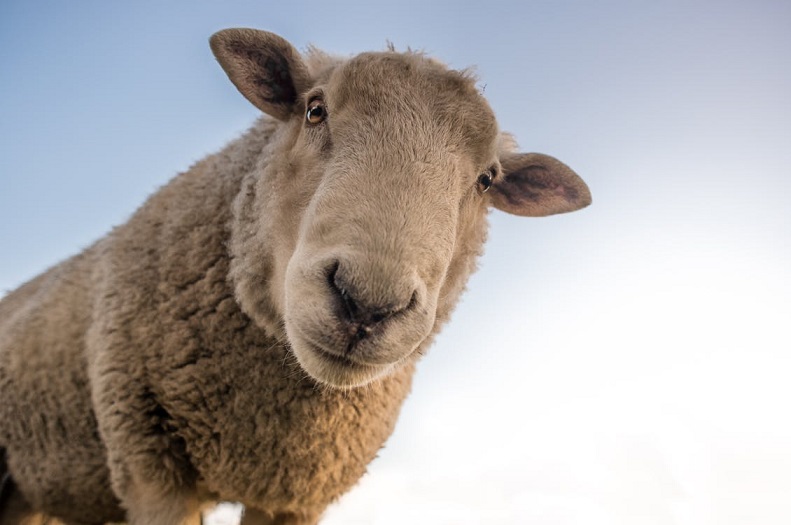 Wake up sheeple and stop killing us!
Conclusion
Well it certainly seems like vegans also have the moral high ground in addition to the advantage of having an excuse to be the biggest pain in the ass at every dinner party. Needing an entirely separate menu is one thing, but do they really have to preface every sentence with the words 'As a vegan...'?
Am I a vegan myself? I'll answer that after I finish these wicked wings. But hypocrisy aside, I figured if any one of my millions of readers converted to veganism, it would be just as morally good as me doing so myself. I have been trying to eat less meat though. This is sort of frustrating because as a social rule, no one gives partial credit here, even though I'm contributing to far less animal suffering than the average person. It's strangely all or nothing in an almost religious way: a single slice of bacon gets you on the shit list just as quickly as touching yourself in the shower. So despite my efforts to cut down on meat, I don't even get to be an annoying twat by starting every sentence with 'As a vegan...', which annoys me because I like being an annoying twat.
It's hard to deny that the mass slaughter and torture of this many animals for the mere purpose of gratifying our taste buds is probably not going to be seen as a shining beacon of moral virtue by future generations, finger lickin' good or not.
---
References
Animal Equality
Sam Harris: "I Can't Ethically Defend Eating Meat."
Should we be Vegetarian? - Philosophy Tube
---
All images from https://www.pexels.com/
---
If you enjoyed this piece, please Upvote, Resteem and follow me @trafalgar, especially if you believe non steemit/crypto related articles are good for the platform