4 Strange Ways To Gain Trust
4 Strange Ways To Gain Trust
Whether its closing that big deal or convincing your wife that you and the secretary are just going on a business trip to close that big deal, more trust is definitely something we'd like. But how do we actually increase the level of trust that others have in us? Well qualities such as sincerity, honesty and showing others respect can help develop a trustworthy reputation over the long term, but what if you don't have any time for that shit and just need to quickly trick someone into believing you're a Nigerian prince?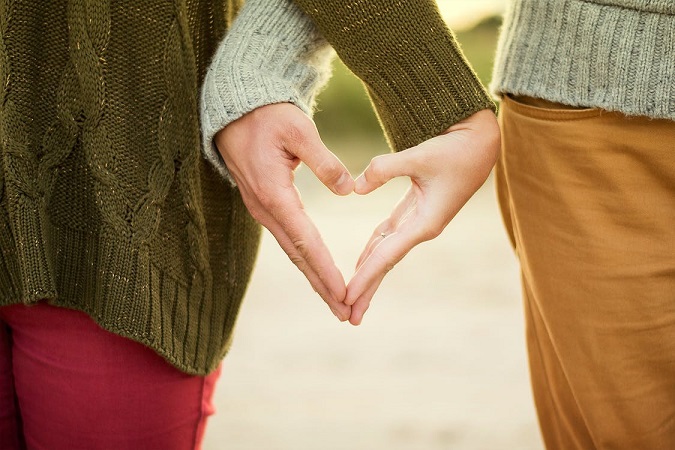 Yeah I feel sorry for people with only one hand as they need to find a partner with whom to do this sign
Well, you're in luck, because for a low low price of 99.95 Steem, I'll share with you 4 morally and factually questionable techniques to instantly gain the trust of people. Or you can just read the rest of this article for free. I guarantee all these techniques will sometimes work.
Wear Blue Instead of Red
Ah, red vs blue - a rivalry as old as this sentence itself. Science has shown that people who wear blue are more likely to be trusted than those who wear red. And by 'science' I mean flimsy anecdotal groundless testimony obtained in uncontrolled groups - basically the gold standard for the definition of the word 'science' which Scientology wishes it could meet.
The color blue is generally associated with qualities of trust and reliability. If you've ever wondered why they use that blue liquid in sanitary pad ads instead of just good old fashioned period blood, that's probably your answer. And all this time you thought Stayfree was marketing exclusively to royals. And while we're here at high brow humor land I just want to share that I have the most trustworthy balls ever.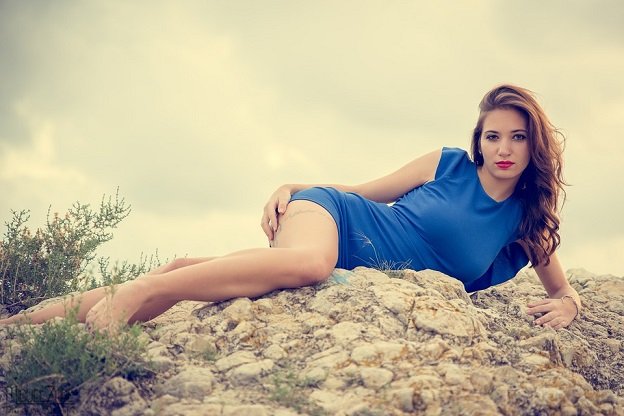 You trust her don't you? Told you it works
Show Some Weaknesses
This is by far the number 1 reason why people find it difficult to trust me: because they just can't relate to someone perfect like myself who has absolutely no flaws. Well it's either that or the fact that I'm a shameless liar.
My research has shown that actual research has shown that displaying weakness can make one appear more disarming and therefore, more trustworthy. Something as simple as mispelling words in a Steemit article can humanize you and get you an avalanche of upvotes. But don't get too carried away. When it comes to the relationship between personal flaws and trust, this isn't the case of the more the merrier. While a nervous giggle can be a cute ice breaker, chewing your toe nails is probably not the best first impression you want to give to a potential big client.
Part Your Hair From the Correct Side
Ok, this one may sound bullshit, as in even more bullshit than the rest of the stuff on this list, but it's strangely interesting in a mundane way that I'm going to include it anyway. Apparently, men are more trustworthy if they part their hair from the left and vice versa for women. Most movie heroes part their hair from the left. Shit, even Superman has a left part while his nerdy alter ego Clark Kent parts his hair from the right.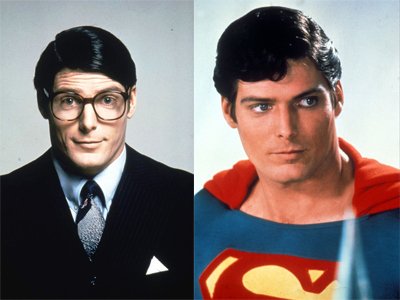 The glasses and clothes didn't fool anybody, it was the hair part that was the true disguise
Somehow we're all meant to subconsciously process how people part their hairs and form a judgement from it, which is pretty annoying for me because my crown is on the right. So parting my hair from the left makes it look like I'm doing an impression of a combover. But whatever, hopefully people will warm to my braided pubes instead.
Touch Yourself on the Chest in Conversations
Some body language experts have suggested that lightly touching your own chest from time to time in a conversation can engender an image of openness and trustworthiness, especially when you're using positive descriptive language. This automatically causes people to relate you to the positive qualities being described. I suppose the idea would be to slightly gesture towards your chest every time you utter good attributes like 'very reliable' or 'fiercely loyal' or 'not a pedophile' when conversing with others.
And before you ask, no, this doesn't work if you touch yourself elsewhere. So if you want to win people over, there's really no point in going all Michael Jackson on them when in the middle of a conversation.
---
Sources
101 Simple Ways to Build Trust
7 Ways to Earn Trust with Clients
5 Seemingly Insignificant Things That Make People Like
---
---
If you enjoyed this piece, please Upvote, Resteem and follow me @trafalgar, especially if you believe non steemit/crypto related articles are good for the platform