Single and Struggling- A poem to appreciate all single mothers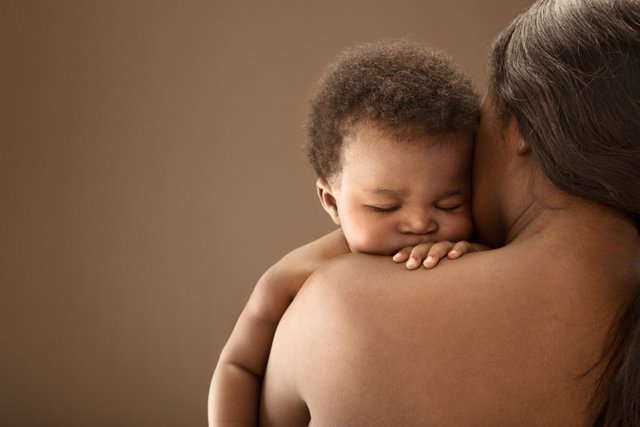 As the yellow sun sets o'er the ocean
And deep darkness envelopes the earth
As the world is rocked to sleep by the night's rhythm
She stays awake, and with the stars keep watch
She's often terrified. She's often paranoid.
Alone and lonely; chocked by the grip of terror
She watches helplessly as life slowly passes by
Hurt and vulnerable, she curses her miserable fate
Perched precariously on the edge of the night
She wonders what new mischief the dawn brings
She rocks the cradle, and sings, and dozes, and wakes
A vicious cycle from which there's no breaking
Always the last to bed; always the first to rise
The lives of wild, innocent little things rest on her shoulder
She cannot falter. She cannot break. She cannot rest
She cries in the rain, and sends her miseries to the clouds
Life is not fair. The world is a cruel, dark place
She's an object of undeserved neglect – a Cinderella
Still, I marvel at her strength, and her pride
Her resilience, and instinct, her love, and affection
She's a father, and a mother, and a doctor, and a cook
Roles she hadn't wanted, duties life hadn't prepared her for
Her hair suddenly greys, but I still see her beauty
Her skin quickly wrinkles, but I still see her radiance
***
We dedicate this to all single mothers out there. We know what you're going through. We pray for you.
©Ademola Adeyoju & Onashile Peace (Tolarnee)
*** So a very good friend of mine, Ademola Adeyoju and I wrote this poem for struggling mothers. These women go through a whole lot, most especially young widows. A life they are not prepared for is thrust upon them and they have no choice than to embrace it. Writing this poem is just our little way of appreciating their sacrifices.
***image source: