Looking at her shoes, it seems that she is floating above the pavement. This, of course, makes her much taller, but the shoes seem comfortable enough to not effect her walking in an obvious way. In fact, her posture seems very natural and common: upright, but slightly bent forward, normal strides, her arms supporting her bag and papers, her look straight up ahead.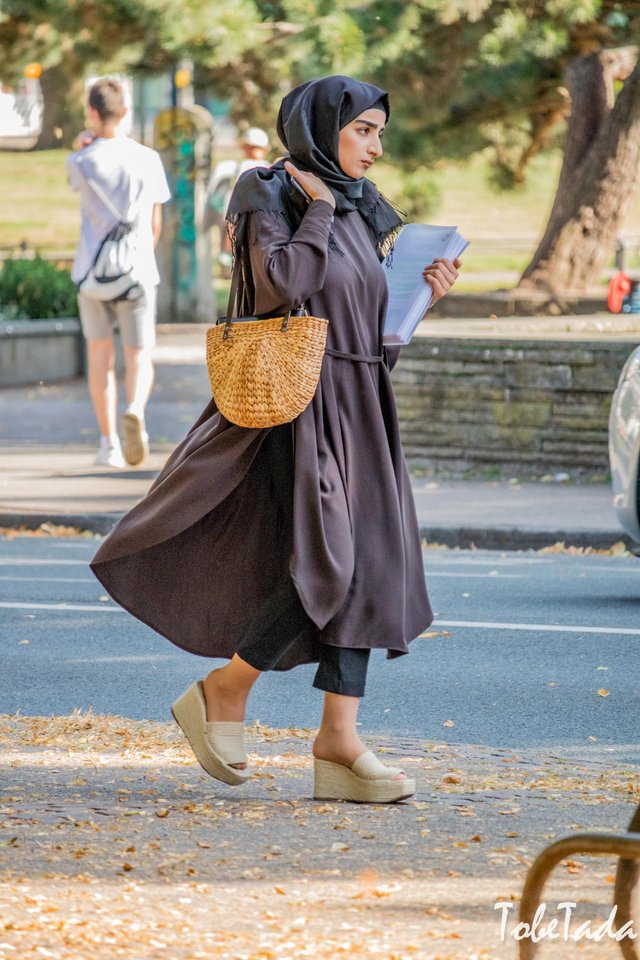 ---
Is it okay to take pictures of people?
---
Note: If the picture(s) in this post depicts yourself or someone you know and you want it removed, please let me know and I will remove it.