I noticed that it can be very interesting to watch people on their bikes: their facial expressions, their posture, the way they dress and so on...
This is because it is possible to observe people when they are acting naturally. After all, everybody knows that if someone knows that they are being photographed that this changes their behavior. On a bike, you are just who you are and aren't pretending...
---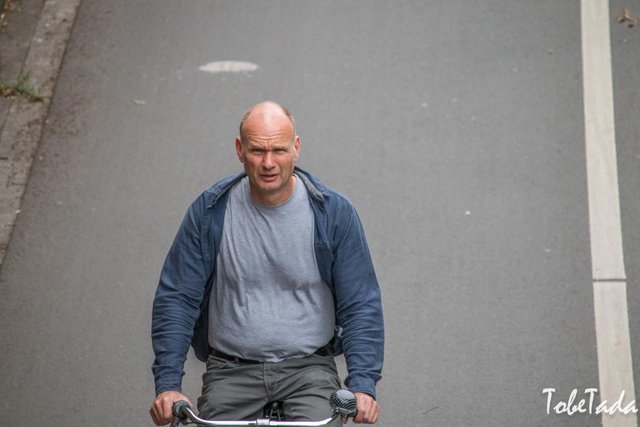 ---
Is it okay to take pictures of people?
---
Note: If the picture(s) in this post depicts yourself or someone you know and you want it removed, please let me know and I will remove it.