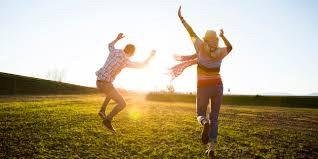 GOOD has many definitions such as 'Having desirable or positive qualities especially those suitable for a thing specified' or 'Deserving of esteem and respect'.
I have reasons why to be good is good. See this.
---
**1. Because being bad is bad. Some have thought that being bad or immoral can be good for a person, especially when we can "get away with it", but there are some good reasons for thinking this is false. The most important reason is that being bad or immoral is self-disrespecting and it is hard to imagine being happy without self-respect**
2. Because it is the only way to have a chance at having self-respect. We can only have self-respect if we respect who we actually are, we can't if we only respect some false image of ourselves. So, self-respect requires self-knowledge. And only people who can make just and fair self-assessments can have self-knowledge. And only just and fair people, good, moral people can make just and fair self-assessments.
3. Because being good lets you see what is truly of value in the world. Part of what being good requires is that good people know what is good in the world and what is not. Bad people have bad values, good people have good values. Having good values means valuing what deserves to be valued and not valuing what does not deserve to be valued.
---
So guys, we must to be a good person. If it hard to do, we just need to try it slowly. We have to try that thing!
I hope this post can be useful for our life. Thanks for reading and see you next time.