The most amazing thing of the end of each day is feeling today I have accomplished many things. I phoned interview multiple candidates for the interview tomorrow, have a conversation memorable with close friends and most importantly, a sense of pride and reassurance for sleep to prepare for a new day great next.
When companies are Memorial Day holiday Hung Vuong then my company continues to work. And we will be more long vacation next week.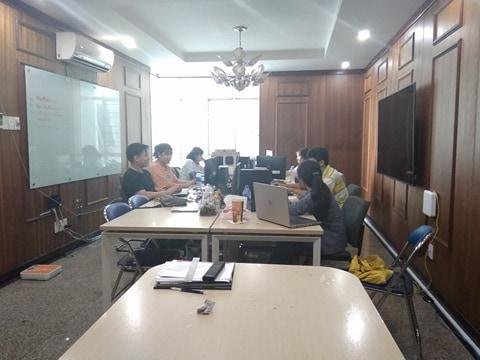 Hr job makes me very excited, it makes me think a lot, learn to observe the analysis but it helped me expand more relationships and life becomes better.
And you know what? This morning my mother called me after some time our relationship is very tense. She said she would return to Vietnam on May 5. Well, a very long time I did not see her - 8 years. I laughed a lot during the day and have great plans for the next day.
And now is the time to leave the company to go home and sleep hahaha. I am a "worm" sleep =)))