The old winery
---
The Chaffey name is well known in Mildura, Victoria, along with the Riverland or in particular, Renmark, South Australia. My great great grandfather W.B. Chaffey and his brother George were responsible for the engineering and irrigation. This allowed Mildura to be the first irrigation colony in Australia.
You can find the information in greater detail at the Chaffey Trail. It will provide more depth of how it all happened, information about the sites and attractions in Mildura which were part of the process and more!
Back in 1888 the Chaffey's planted wine grapes on their vineyard (my great great grandfather) and they established Chateau Mildura to which is still standing today. A number of wines were produced here with praise and prizes given by European wine judges. Not only table wines but brandy and fortified wines had to be made in the early 1900's to deal with the demand in the local market.
We got a nice shot in front of the brandy vats and system used back in the old days as the direct descendants of W.B. Chaffey.
From left to right: My little sister Carly, little brother Richard, me, my dad Paul.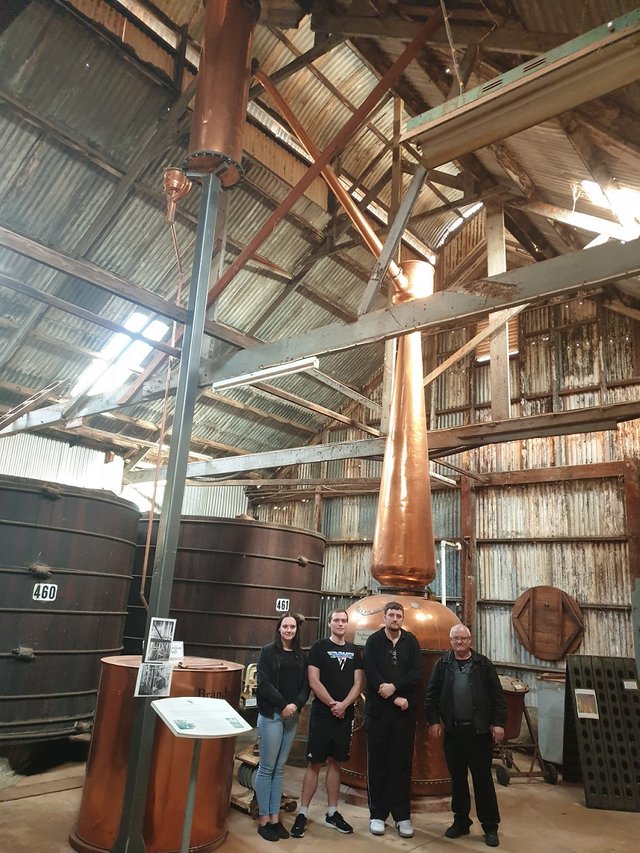 There are a variety of tools, machines and wines/brandy from the early days of Chateau Mildura and it is interesting to see what they look like and the history behind the winery.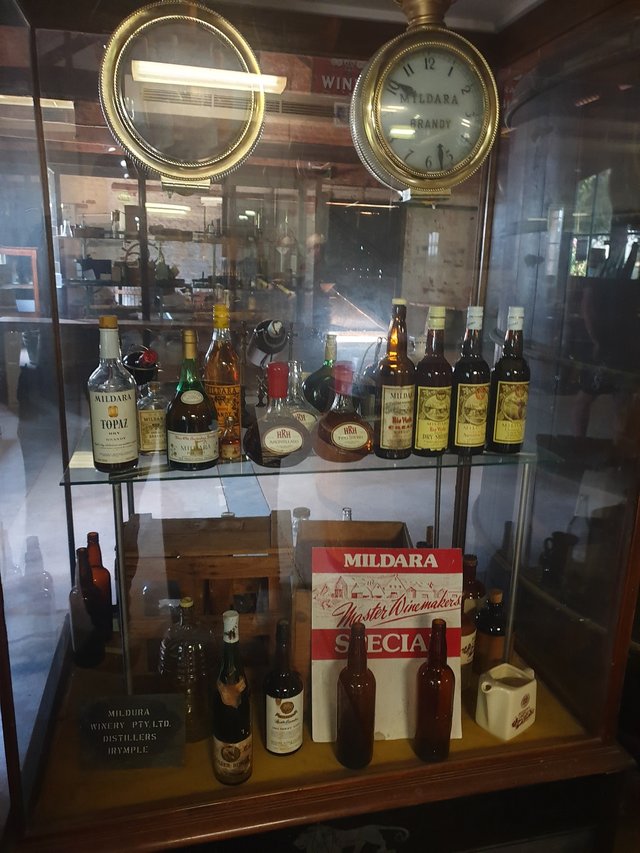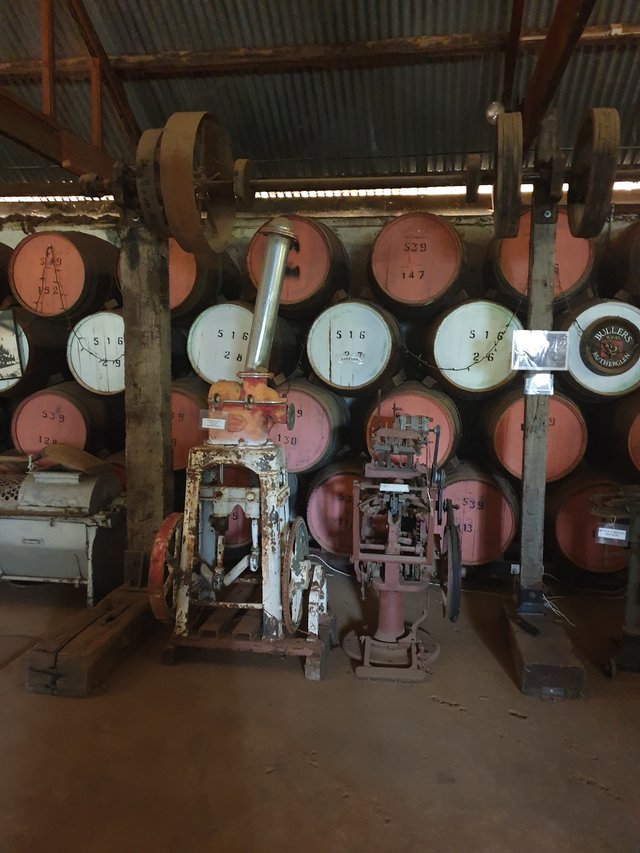 Old school screw press which really shows you had to put in harder work when you had to do things more by hand.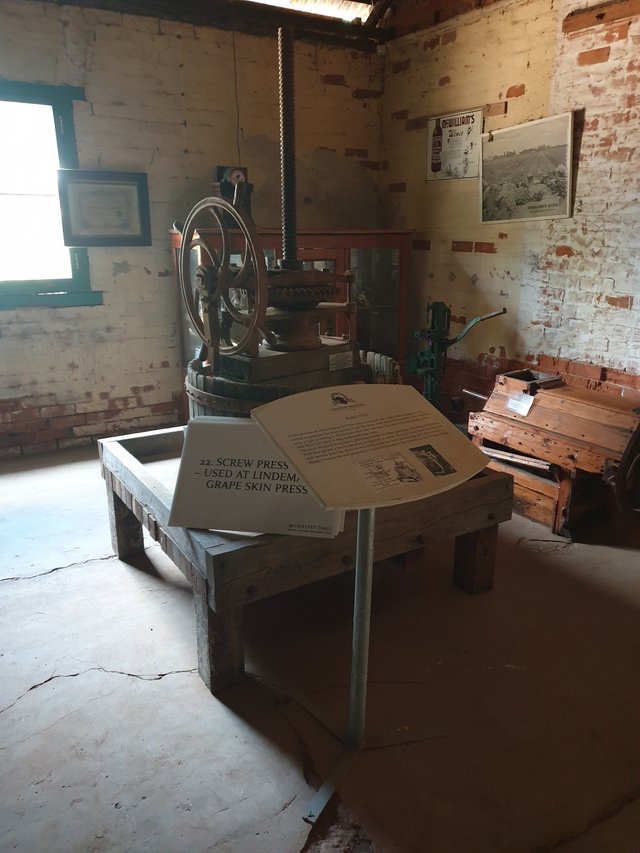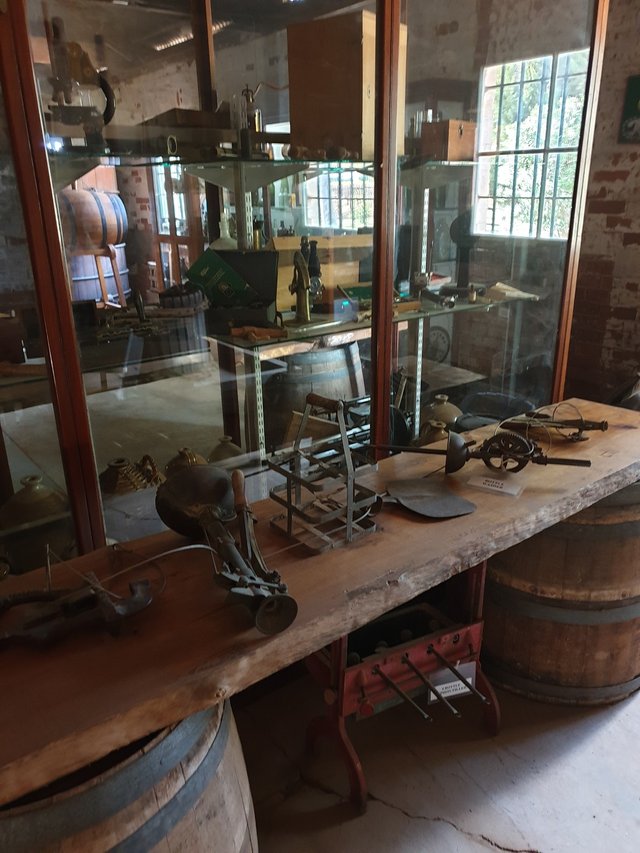 A variety of wines and brandy for display.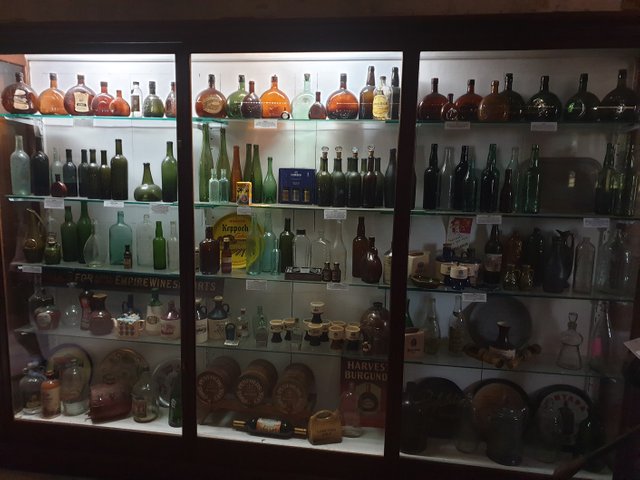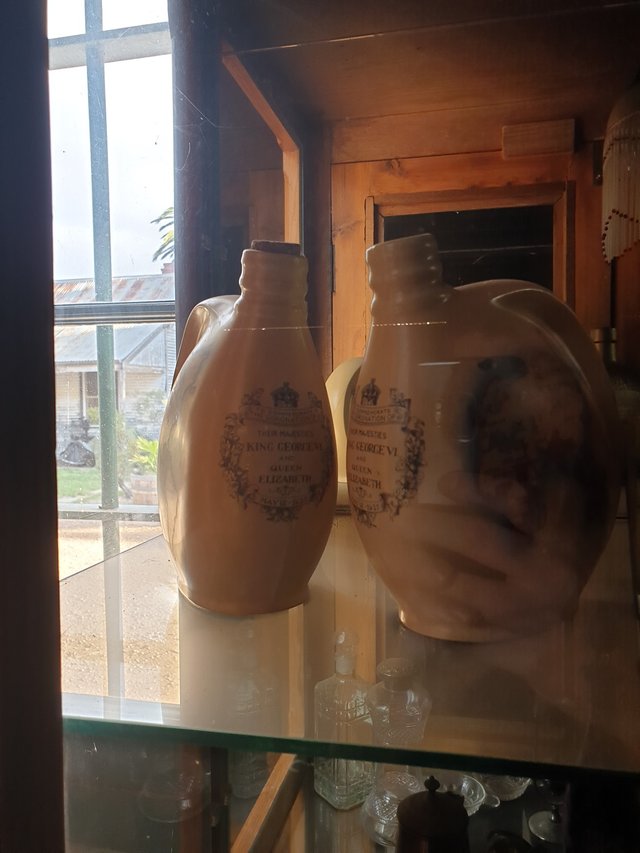 Chaffey steam engine and Tangye's pumps
---
The green paint is not the original due to so much decay over the years and a lot of neglect from people being destructive, same as parts having to be replaced a while ago. But this was used to help pump water up from the Murray for irrigating the colony, vineyards and providing water further inland.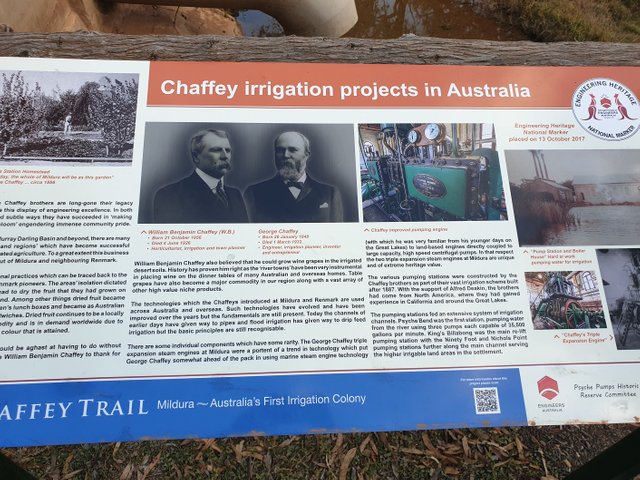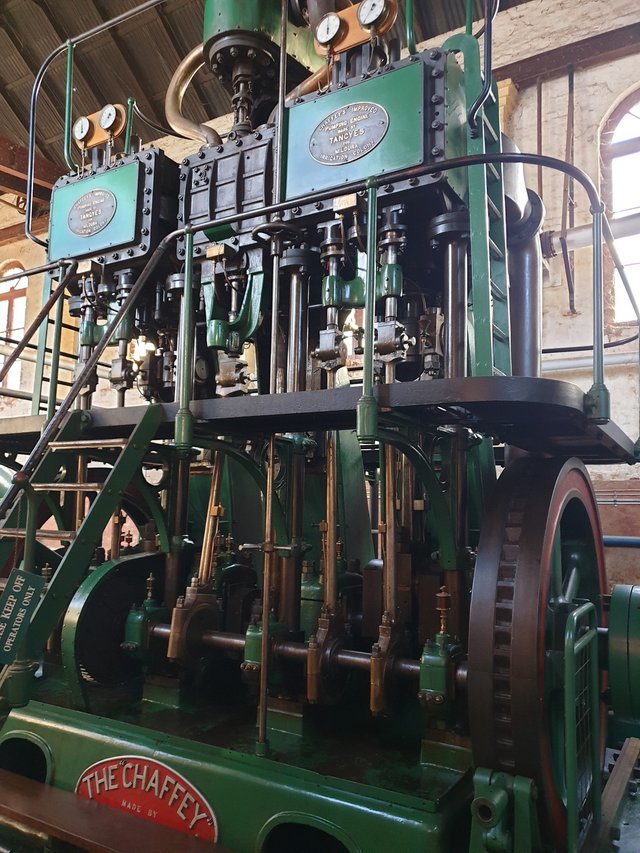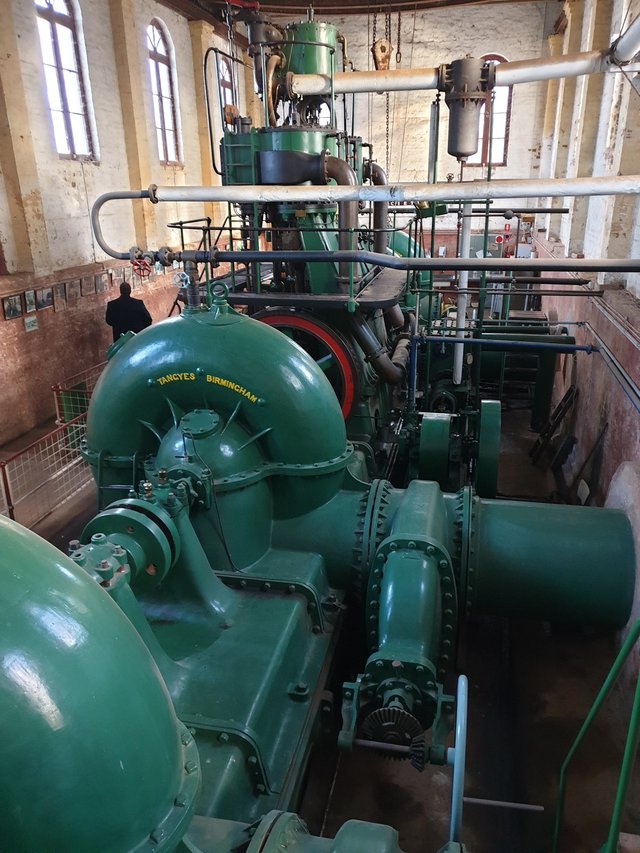 ---