𝘐𝘯 𝘵𝘩𝘪𝘴 𝘤𝘳𝘢𝘻𝘺 𝘸𝘰𝘳𝘭𝘥 𝘵𝘩𝘦𝘳𝘦 𝘤𝘢𝘯 𝘱𝘳𝘦𝘴𝘴𝘶𝘳𝘦𝘴 𝘴𝘶𝘳𝘮𝘰𝘶𝘯𝘵𝘦𝘥 𝘰𝘯 𝘵𝘩𝘦 𝘴𝘩𝘰𝘶𝘭𝘥𝘦𝘳𝘴 𝘰𝘧 𝘵𝘩𝘦 𝘺𝘰𝘶𝘯𝘨, 𝘧𝘳𝘰𝘮 𝘱𝘢𝘳𝘦𝘯𝘵𝘴, 𝘧𝘢𝘮𝘪𝘭𝘺 𝘣𝘦𝘭𝘪𝘦𝘧𝘴, 𝘤𝘶𝘭𝘵𝘶𝘳𝘦𝘴, 𝘢𝘯𝘥 𝘴𝘤𝘩𝘰𝘰𝘭; 𝘢𝘭𝘭 𝘵𝘳𝘺𝘪𝘯𝘨 𝘵𝘰 𝘮𝘰𝘶𝘭𝘥 𝘢𝘯𝘥 𝘴𝘩𝘢𝘱𝘦 𝘺𝘰𝘶 𝘵𝘰 𝘵𝘩𝘦 𝘱𝘦𝘳𝘧𝘦𝘤𝘵 𝘮𝘰𝘥𝘦𝘭. 𝘈𝘮𝘪𝘥𝘴𝘵 𝘵𝘩𝘪𝘴, 𝘵𝘳𝘺𝘪𝘯𝘨 𝘵𝘰 𝘧𝘪𝘯𝘥 𝘵𝘩𝘦𝘪𝘳 𝘸𝘢𝘺 𝘵𝘩𝘳𝘰𝘶𝘨𝘩 𝘵𝘩𝘦 𝘥𝘢𝘳𝘬𝘯𝘦𝘴𝘴 𝘸𝘦 𝘤𝘢𝘭𝘭 𝘴𝘰𝘤𝘪𝘦𝘵𝘺, 𝘭𝘰𝘰𝘬𝘪𝘯𝘨 𝘢𝘯𝘥 𝘴𝘦𝘢𝘳𝘤𝘩𝘪𝘯𝘨 𝘵𝘰 𝘧𝘪𝘯𝘥 𝘵𝘩𝘢𝘵 𝘱𝘭𝘢𝘤𝘦 𝘵𝘰 𝘧𝘪𝘵 𝘪𝘯. 𝘛𝘩𝘦 𝘪𝘯𝘴𝘵𝘪𝘵𝘶𝘵𝘪𝘰𝘯𝘢𝘭𝘪𝘴𝘪𝘯𝘨 𝘤𝘢𝘯 𝘣𝘦 𝘴𝘦𝘦𝘯 𝘤𝘭𝘦𝘢𝘳𝘭𝘺 𝘣𝘺 𝘴𝘰𝘮𝘦, 𝘦𝘴𝘱𝘦𝘤𝘪𝘢𝘭𝘭𝘺 𝘵𝘩𝘦 𝘰𝘯𝘦𝘴 𝘵𝘩𝘢𝘵 𝘩𝘢𝘷𝘦 𝘪𝘯𝘧𝘰𝘳𝘮𝘢𝘵𝘪𝘰𝘯 𝘪𝘯 𝘵𝘩𝘦 𝘣𝘳𝘢𝘪𝘯 𝘢𝘯𝘥 𝘵𝘩𝘦 𝘪𝘯𝘵𝘦𝘳𝘯𝘦𝘵 𝘢𝘵 𝘵𝘩𝘦𝘪𝘳 𝘧𝘪𝘯𝘨𝘦𝘳𝘵𝘪𝘱𝘴 𝘰𝘳 𝘫𝘶𝘴𝘵 𝘵𝘩𝘢𝘵 𝘶𝘯𝘥𝘦𝘳𝘴𝘵𝘢𝘯𝘥𝘪𝘯𝘨, 𝘢𝘣𝘪𝘭𝘪𝘵𝘺 𝘵𝘰 𝘳𝘦𝘢𝘥 𝘣𝘦𝘵𝘸𝘦𝘦𝘯 𝘵𝘩𝘦 𝘭𝘪𝘯𝘦𝘴
---
What does a lion have to do with your mentality i.e the way you think about your life, position, where your life is headed, or how you make a change in the most deepest wells of feeling like you can't do something!? Let's draw a comparison between Lion and Domestic Cat
Lion
The lion is looked upon as the king, the biggest of the cat family and the most revered by many animals but also humans alike!
Lets take a look at a lions basic needs:
First and foremost they must find food and water or they will starve and not survive
Must find a place to sleep (their territory)
Have a mate and a pride, have cubs (to pass on their genes and keep the lions going)
Fight for their right to survive
After all this is sorted they have a sleep.
---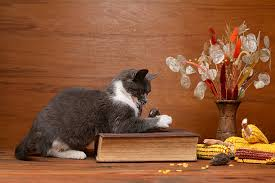 What does a Domestic cat have to do with your mentality?
Keep reading and you will see
Domestic Cat
The domestic cat is looked upon as being super cute, lovable, playful, a friend, everything you would need to some people! Let's take a look at a domestic cats basic needs:
Don't have to hunt to find food - food is provided
Place to sleep is provided
Mate is provided (upto human indiscretion or the cat if its out and about)
Don't have to fight to survive
Sleep as long as they like, wherever they like
---
Let's draw a comparison between - Employed vs Self Employed, Lion Vs Cat
The Employed life 'Domestic Cat' - can be really enriching, and speaking just for Australia depending on what job you have, qualifications, colleagues, and your dedication to the job. Being dedicated usually promotes you into more money, better desk, higher friends, better house, little less or little more debt. You can always guarantee your food at the local supermarket. The ability to sleep to make sure your rested for tomorrows work load. Guaranteed paycheck and a pat on the back. Some people find this successful. Do YOU?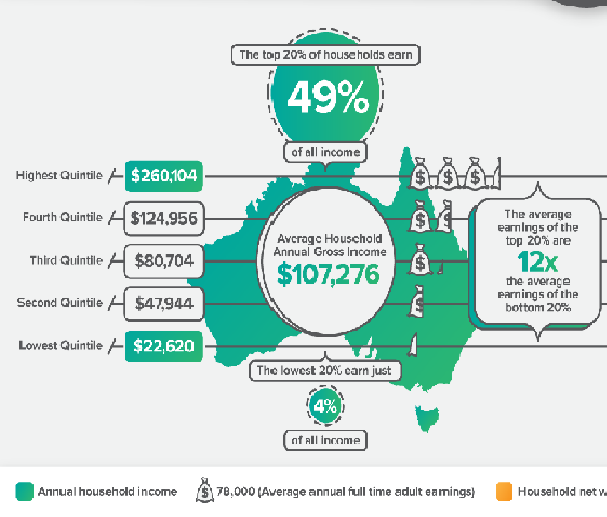 If you have been self employed or you want to make a change in life, you realise very quickly, a lot of those 'creature comforts' are simply not there. Starting out on your journey to become 'your' idea of successful can be rocky. It's not easy being a domestic cat (Employed) and then you choose to step out of the front door into a world you have no idea about or very little.
With all this eagerness and energy you start your journey, you realise it doesn't happen over night or the next day it takes time to build your territory or your 'knowing' of the world or the place you wish to be.
Sometimes instead of knocking off at 10.00am for 'Smoko' your pounding the streets hustling for your next paycheck, your hustling your next deal in the pipeline, your fighting for your right to survive! Hustling your support network (your pride) for help with decisions, situations, responses, and sometimes to help you pay the rent because this week is a slow week but you keep pounding the streets because you know your a lion and you know you will succeed!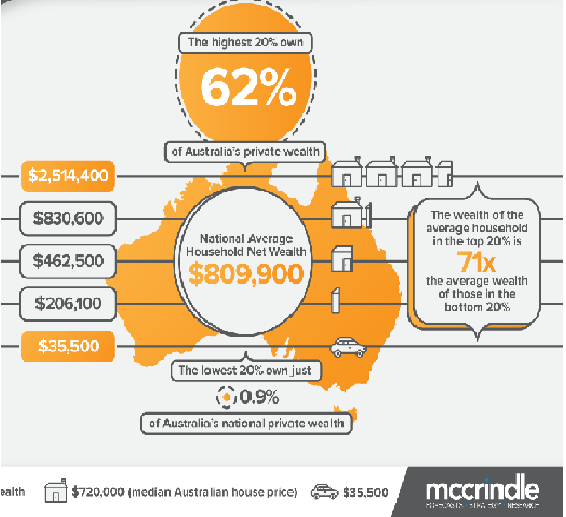 𝘐𝘯 𝘴𝘩𝘰𝘳𝘵 𝘵𝘩𝘦𝘳𝘦 𝘸𝘪𝘭𝘭 𝘣𝘦 𝘮𝘢𝘯𝘺 𝘰𝘧 𝘯𝘪𝘨𝘩𝘵𝘴, 𝘰𝘧 𝘧𝘦𝘢𝘳𝘴 𝘢𝘯𝘥 𝘵𝘦𝘢𝘳𝘴 𝘪𝘯 𝘵𝘩𝘪𝘴 𝘭𝘪𝘧𝘦, 𝘲𝘶𝘦𝘴𝘵𝘪𝘰𝘯𝘪𝘯𝘨 𝘴𝘩𝘰𝘶𝘭𝘥 𝘐 𝘰𝘳 𝘴𝘩𝘰𝘶𝘭𝘥 𝘐 𝘯𝘰𝘵, 𝘣𝘶𝘵 𝘯𝘰 𝘮𝘢𝘵𝘵𝘦𝘳 𝘸𝘩𝘪𝘤𝘩 𝘸𝘢𝘺 𝘺𝘰𝘶 𝘳𝘶𝘯 -
𝘛𝘩𝘦 𝘓𝘪𝘰𝘯𝘴 𝘞𝘢𝘺 𝘰𝘳 𝘵𝘩𝘦 𝘋𝘰𝘮𝘦𝘴𝘵𝘪𝘤 𝘊𝘢𝘵𝘴 𝘞𝘢𝘺
𝑹𝒆𝒎𝒆𝒎𝒃𝒆𝒓 𝒕𝒉𝒆 𝒄𝒉𝒐𝒊𝒄𝒆 𝒊𝒔 𝒂𝒍𝒘𝒂𝒚𝒔 𝒚𝒐𝒖𝒓𝒔 𝒎𝒚 𝒇𝒓𝒊𝒆𝒏𝒅𝒔!
---

Twitter
thecryptopaper